ScreenDaily's weekly round-up of the local and independent openings in key markets this week.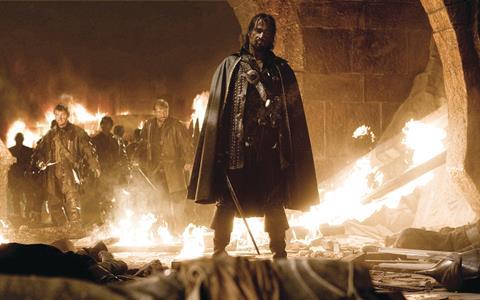 France:
Highly-anticipated comedy Le Mac will be released by ARP Selection today in France. The comedy stars Jose Garcia as a man who must impersonate the twin brother he never knew he had, unaware that the brother is a pimp. The mid-February release date for comedies is generally an advantageous one and could help Pascal Bourdiaux's film score quite a few dates on its 465 screens.
EuropaCorp is releasing John Travolta and Jonathan Rhys Meyers two-hander, From Paris With Love. While director Pierre Morel had a giant hit outside France with his last film, Taken, it scored a healthy but 1m admissions in 2008. Expectations are higher for Paris on 437 screens.
Lea Fazer's comedy Ensemble C'est Trop is also released on Wedesday on 170 screens. The StudioCanal film is produced by Alain Chabat and stars Nathalie Baye, Pierre Arditi, Jocelyn Quivrin, Jacques Weber and Eric Cantona. A young couple sees their lives overturned when the husband's mother moves in following the discovery of her own husband's infidelity.
UK:
Optimum Releasing are opening Michael Hoffman's The Last Station nationwide from Friday (February 19). The historical drama focuses on the life of Russian author Leo Tolstoy, and features James McAvoy, Christopher Plummer, Helen Mirren and Paul Giamatti among the all-star cast.
UK-France-Czech Republic co-production Soloman Kane also gets a nationwide release from February 19, through Entertainment Film Distributors. The comic-book adaptation, directed by Michael J Bassett and starring James Purefoy, follows a mercenary-turned-avenging angel.
Spain:
Todd Haynes' biopic I'm Not There, about the life of Bob Dylan, has already performed in most countries taking $11.5m worldwide so far, and not reaches 75 Spanish screens through Vertigo Films. I'm Not There sees different A-list stars, including Cate Blanchett and the late Heath Ledger, take on the persona of the musician in various stages of his life. Blanchett's performance earned her a Golden Globe award and an Oscar nomination back in 2008.
DeaPlaneta will release Arthur And The Revenge Of Maltazard the second installment of French director Luc Besson's popular animation series, on 300 copies. The first in the trilogy took a healthy $5m in Spain back in 2006 and 2007.
Veteran Spanish writer/director Beda Docampo Feijoo's twisted romantic drama Amores Locos hits Spanish theatres through local outfit Wanda Vision on 34 copies. The film sees Irene Visedo (The Devil's Backbone) play a delusional woman working at the Prado museum in Madrid who is convinced a girl in a 17th century Flemish painting is her.
Germany:
Doris Dörrie's latest feature The Hairdresser received its world premiere earlier this week in a gala screening at Berlin's Friedrichstadtpalast as part of the Berlinale Special. Constantin Film has a nationwide release for the comedy which is being sold internationally by Fortissimo Film Sales.
After High School Musical 3: Senior Year, Walt Disney SMPI is now looking to repeat that success on a local level with Mike Marzuk's Rock It which is being billed as Germany's first teen musical with an energetic young cast including Emilia Schüle, Daniel Axt, Farina Flebbe and Vivien Wulf.