Disney's global hit added $15.3m on Tuesday and has surged past $100m in China.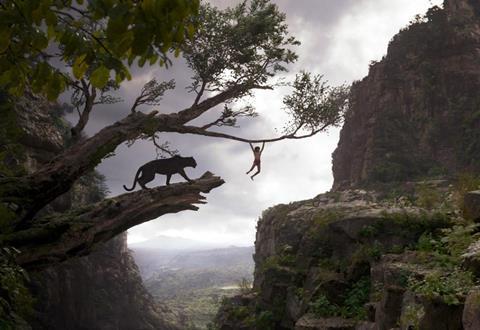 The Jungle Book stands at $563.6m worldwide, $361.3m internationally and $202.3m in North America.
Mowgli and friends have generated $104.7m in China, which ranks as the lead market by some way.
The UK is next on $33m, followed by India on $30.7m, where The Jungle Book consolidated its status as the biggest Hollywood release of all time on the sub-continent.
Russia has produced $17.9m, Australia $16.7m, Mexico $16.4m, France $16.1m, Germany $10.6m, Spain $8.8m, Italy $8.7m, Brazil $7.1m, and Argentina $6.6m.
The last two major markets to open are South Korea on June 2 and Japan on August 11.