Paramount executives reported on Monday that the Vin Diesel action release has delivered the eleventh biggest Hollywood launch of all time on the sub-continent.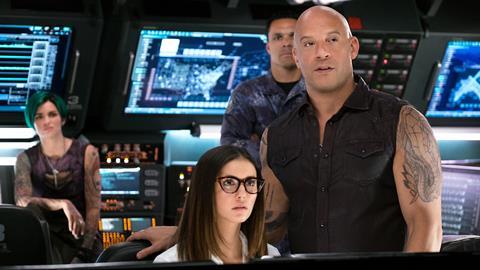 XXX: Return Of Xander Cage has grossed $4.2m after two and a half days of paid previews, ranking top in the Indian charts.
The debut scored the biggest January launch of any Hollywood title and overtook Fast And Furious 6 in the all-time stakes.
Thus far Paramount has only shown the film India and will expand with 2D prints on January 20, when XXX: Return Of Xander Cage opens in North America.
The action thriller launches in a further 52 markets including the UK, France, Spain, Germany, Australia, Mexico, Brazil, and Russia. It will open in China on February 10.
Diesel promoted the film in India, Mexico and the UK alongside other members of the international cast.
The film also stars Donnie Yen, Tonby Jaa, Deepika Padukone, Rory McCann, Ruby Rose and Samuel L Jackson.
DJ Caruso directed XXX: Return Of Xander Cage, which marks Diesel's return to the franchise since the original XXX in 2002.