Disney's family hit added $9.4m at the global box office on Monday to cross the milestone.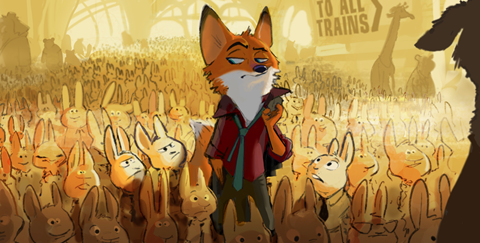 Zootopia stands at $395.6m internationally and is on course to surge past the $400m mark on Tuesday.
The North American running total stands at $204.7m.
The film has overtaken Kung Fu Panda 3 to rank as the biggest animation film of all time in China, where it stands at $170.3m after 17 days and recently became the first animate film to cross the one billion yuan mark (roughly $160m).
Other key international drivers thus far include France on more than $25.4m, Russia $24.9m, Germany $19.2m, South Korea $18.1m, Mexico $15m, Italy $12.1m, Spain $11.6m, and Argentina $7m.
Zootopia arrives in the UK on March 25.