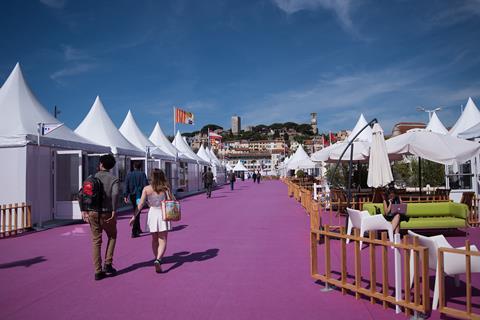 The CAA-led group of Hollywood agencies and US and UK companies that has been laying the foundation for a virtual Cannes market is monitoring developments in light of the festival's postponement.
The plan was to proceed alongside the original Cannes dates of May 12-23, however now that the festival might be put back to late June and early July CAA and its partners could move their virtual event and are liaising with Cannes chiefs.
It remains to be seen when the festival will be able to take place in light of the ongoing coronavirus pandemic.
The free-to-access virtual market plan led by CAA has already enlisted the support of the major Hollywood agencies, leading US and UK sales companies, and Wild Bunch.
It is being structured as a collaborative, companion event to the festival and any physical market activity that may arise.
This week Cannes Marché also announced plans for a virtual market.