EXCLUSIVE: Hiner Saleem's Money Babe set to shoot in Erbil this autumn.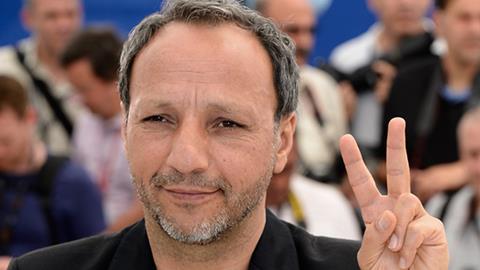 Paris-based Bac Films has picked up world sales on a trio of arthouse films by emerging talents, Hiner Saleem's Money Babe, Babak Jalali's Land and Bogdan Mirica's Dogs.
"These pick-ups continue our working with emerging, new talents who we can drive up with," said Bac general manager Mathieu Robinet.
Saleem's Money Babe is a film noir which kicks off with an uneasy meeting between a former Kurdish resistance hero, who has made it big as a businessman, and a former comrade in arms.
The film - Saleem's first feature since My Sweet Pepper Land which screened in Un Certain Regard in 2013 – is due to shoot in Erbil in Iraqi Kurdistan and Turkey this autumn.
Described as a 'modern western about Indians, Whites, distance, longing, roadwork and abuse', Jalali's Land explores the issue of alcoholism within a Native American community, through the tale of family awaiting the return of the body of their dead G.I. son from Iraq.
The project won the top prize at the Torino Film Lab in 2012 and is also supported by the Doha Film Institute, is due to shoot in New Mexico this September. Agnes Godard is attached as cinematographer.
Mirica's rural-set, dark comedy Dogs, revolves around a man who discovers the land he recently inherited from his grandfather is at the heart of a major trafficking route.
He goes against local advice and tries to sell the land, in a move which pits him against his grandfather's former partner in crime.
It is due to start shooting in Romania on July 20.
Other recent acquisitions include Paolo Virzi's Like Crazy, starring Valeria Bruni-Tedeschi and Michaela Ramazzotti as two psychiatric patients who set off on a road trip between Florence and Rome.