EXCLUSIVE: Family animation sells around the world for Global Screen.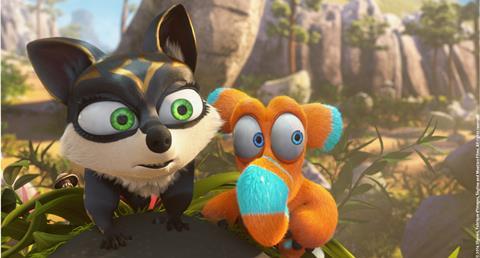 Global Screen's 3D family-animation Ooops! Noah is Gone has sold round the world, with deals recently closing for France (Paradis Films), Spain (Flins & Piniculas), Hungary/Romania (ADS Service Ltd), Czech Republic (Bohemia Motion Pictures), Iceland (Sam-Film), Japan (Zazie Films Inc), Thailand (Joyncontents Group), Malaysia (Suraya Filem Ltd.) and Myanmar (Yejilim Entertainment).
Director Toby Genkel and Sean McCormack's film comes from the makers of the hit animation features Niko, Ulysses Films and Fabrique d'Images, Grid Animation and Moetion Films.
Ooops! Noah is Gone charts the adventures of a girl and boy who fall Noah's Ark then must save their family.
In the UK and Ireland, eOne took more than $1.2m in four days after opening on May 1.
"We're delighted audiences love the film as much as the buyers. The excellent theatrical start in UK and Ireland will be a tent pole for all upcoming releases of OOOPS! and all our upcoming animation movies", said Julia Weber, head of theatrical sales at Global Screen.