EXCLUSIVE: This year's edition of the market will utilise the renovated Monica Film Center and the Arclight at the Santa Monica Place shopping centre.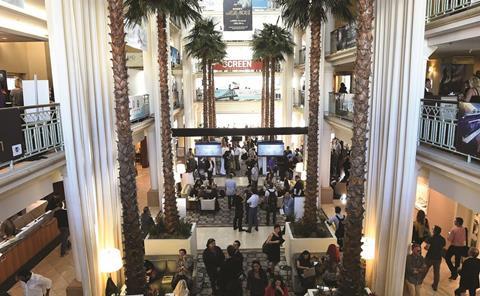 A combination of refurbished and new theatre complexes in Santa Monica mean the AFM will boast its highest number of screening facilities in November.
The recently renovated Monica Film Center houses six auditoriums offering a range of approximately 25 to 80 seats each, while the new Arclight at the Santa Monica Place shopping centre contains 12 screens seating between 50 and 260 each.
"Combined with the [nearby] AMC 7 and Broadway Cineplex 4, we have 29 auditoriums in four multiplexes – all brand new," said Jonathan Wolf, AFM managing director and executive vice-president of the Independent Film & Television Alliance.
Temporary screening facilities at the Fairmont and Doubletree hotels will no longer operate.
"We're thrilled," said Wolf. "Over the next few years we think more and more companies will gravitate towards screening at the AFM now that they're assured of having a good facility."
The AFM is set to run from November 2-9.