EXCLUSIVE: Paris-based documentary specialist kicking off European sales on arms trade exposé at Cannes.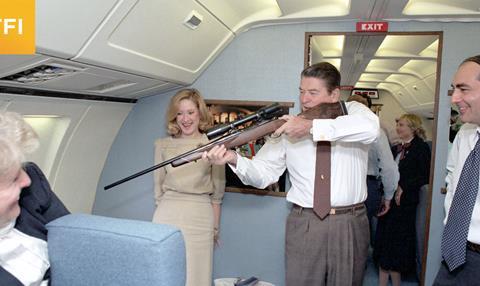 Paris-based documentary specialist Wide House has closed North American rights on Johan Grimonprez's arms trade exposé Shadow World following its premiere at Tribeca in April.
TriCoast has taken US rights while Kinosmith will release the documentary in Canada.
I Wonder Pictures has acquired the film for Italy and other European territories are expected to follow suit in Cannes.
Wide House chief Anais Clanet is also reporting strong interest on Harold And Lillian: A Hollywood Love Story about the romantic and creative partnership between storyboard artist Harold Michelson and his wife Lillian.
Japan's Digital Works Entertainment Inc. acquired it in Cannes and Canal+ has also taken rights for Spain.
Other titles on Wide House's slate include Claire Simon's The Graduation and The Last Resort which premieres in a Special Screening at Cannes.