French director discusses his Competition comedy Slack Bay.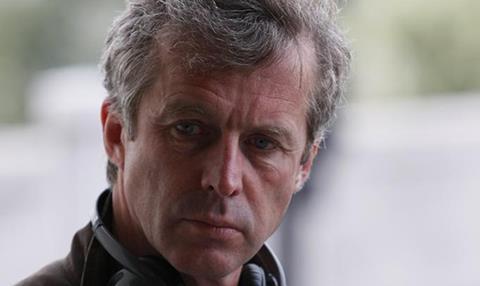 French director Bruno Dumont returns to Competition at the Cannes Film Festival this year for the first time in a decade with Slack Bay (Ma Loute).
A surreal comedy, set against the sweeping beaches of Dumont's home region of the Nord Pas De Calais in northern France in 1910, it is very different from his past Palme d'Or contenders, L'Humanité and Flanders, dramas which both won the Grand Prize of the Jury.
French stars Juliette Binoche, Fabrice Luchini and Valeria Bruni Tedeschi play the decadent bourgeois Van Peteghems, who are holidaying in their dusty mansion overlooking the bay, opposite non-professional actors in the roles of the Bréfort fishing clan, who make a living in the summer ferrying tourists back and forth.
When one of the Van Peteghem children, the androgynous Billie whose gender is not exactly clear, falls for the oldest Bréfort son, Ma Loute, societal norms are brought into sharp relief.
In the backdrop, two bumbling detectives arrive in the bay to investigate the mysterious disappearance of several tourists from the bay.
The director talked to Screen but his newfound love of comedy.
What's prompted your move towards comedy?
I wanted to continue my experience with comedy that I began with the TV series Li'l Quinquin but in a more cinematic, spectacular and humorous way. My work has always explored human nature and comedy has given me a new way to do that. It can be as effective, direct and hard-hitting as drama when it comes to unveiling the mysteries of human nature. It's renewed and revitalised me.
What was the thinking behind mixing big-name stars like Juliette Binoche and Fabrice Luchini with amateur actors?
I've always worked with amateur actors and I did it a little bit with Camille Claudel 1915 but never to this extent. It was a way of accentuating the extremes between the rich and the poor in the story, using these well-known actors – who are sort of aristocracy in the cinema world – and putting them beside ordinary people. They are also acting by the way – it's a not a documentary about the Nord Pas De Calais.
In an interview with one of the local Nord Pas De Calais newspapers, Brandon Lavieville, the teenager who plays Ma Loute, says he wants to carry on working in cinema. Do you think he has a future?
He has a great presence on screen but will he go on to work again in cinema? I don't know. You don't build a career on one film. When working with non-professionals, I take care on set to manage expectations and present the experience as something special. Some of the non-professionals I've worked with have made other films but they're the exception rather than the norm.
Can you tell us a bit more about the actor/actress who plays Billie Van Peteghem, who is billed just as Raph in the credits?
Not really, we can't work out if he or she's a boy or a girl. He's an androgyne.
The acting of Juliette Binoche, Fabrice Luchini and Valeria Bruni Tedeschi is verging on the burlesque. Was this a deliberate move?
I was looking for extravagant performances taking their cue from boulevard theatre. I wanted them to pile it on and be as exuberant as possible. It took time to build the characters and maintaining that level of exaggeration throughout the shoot was complicated but I think the actors had a lot of fun creating these colourful characters.
I wanted the Van Peteghems to be funny, a bit stupid and sympathetic at the same time. The film has no social value for me. It's not saying look at these rich people and their lifestyles versus those of the poor. The Van Peteghems represent the bourgeois in all of us - the vanity, snobbism and the desire to be better than others that is in all of us.
What is it you love about shooting in the Nord Pas De Calais?
It's a region and people I know by heart. It's where I live. I shoot in front of my home. It's an exceptional place for cinema, for its population and landscape. There is an authenticity and local life that gives me strength as a director. If you want to tell a universal story it's good to start with a village.
As in Li'l Quinquin you play with the codes of the detective story, why do like to do this?
I'm poking fun at police series, distorting the genre and playing with the spectator and his expectations. One of the most important things for me is to play with the spectator.
What are you working on next?
I'm preparing to shoot Jeannette, my musical about Joan of Arc as a child, and then I will make a second series of Li'l Quinquin, revisiting the central character as teenager and reviving key characters - those which are still alive - such as Commander Van De Weyden and Lieutenant Carpentier