The full line-up of Midnight Screenings world premieres at the 69th Cannes Film Festival with details on each title including sales contacts.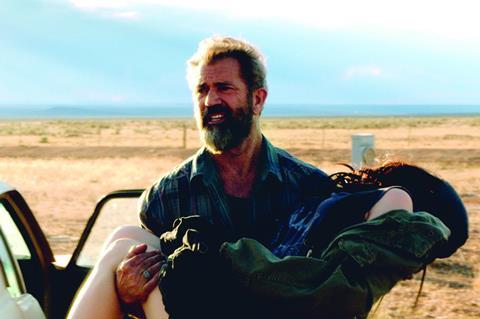 Blood Father (Fr-US)
Dir Jean-Francois Richet
Mel Gibson plays an ex-con who must protect his teen daughter (Erin Moriarty) from drug dealers in Blood Father, the latest film from Richet, who directed the two-part crime biopic about French gangster Jacques Mesrine (Mesrine Part 1 and 2). William H Macy and Diego Luna co-star. The English-language action thriller is produced by France's Why Not Productions and is based on the novel by Peter Craig, who co-wrote the screenplay with Andrea Berloff. Berloff received an Oscar nomination for her work on the Straight Outta Compton script.
Contact Wild Bunch obarbier@wildbunch.eu
Gimme Danger (US)
Dir Jim Jarmusch
The second of this year's two entries from Jarmusch is a documentary about Iggy Pop and The Stooges, charting the rise of the New York punk rockers and assessing their legacy.
Contact Independent Film Sales mail@independentfilmcompany.com
Train To Busan (S Kor)
Dir Yeon Sang-ho
Renowned for gritty animations including The King Of Pigs, which screened in Directors' Fortnight in 2012, Yeon's latest is his first live-action film and stars Gong Yoo and Jung Yu-mi. Set on a Busan-bound train hit by a zombie breakout, it is a sequel to his animation Seoul Station, which won the Silver Raven at Brussels International Fantastic Film Festival in April. The film is expected to hit screens in South Korea this summer.
Contact Contents Panda sales@its-new.co.kr