The full line-up of world premiere Special Screenings at the 70th Cannes Film Festival with details on each title including sales contacts.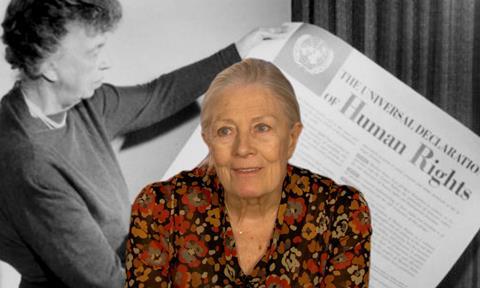 12 Days (Fr)
Dir: Raymond Depardon
French journalist and documentary filmmaker Depardon returns with his latest exploration of contemporary France. Specific plot details were still under wraps at the time of going to press, but sales agent Wild Bunch has stated the film captures a world "where justice and psychiatry meet". A prolific documentarian, Depardon has also directed fiction features, including hostage drama Captive Of The Desert, which played in Competition at Cannes in 1990.
Contact Wild Bunch sales@wildbunch.eu
An Inconvenient Sequel (US)
Dirs: Bonni Cohen, Jon Shenk
Following a rousing reception at Sundance, it seemed inevitable Al Gore's environmental jeremiad would repeat the pattern of its Oscar-winning 2006 predecessor An Inconvenient Truth and make the journey from Park City to the Croisette. The former US vice president takes an emotionally engaged tour of hotspots that illustrate the damage wrought to our planet. Participant Media shot the film under the codename 'Project Rainbow'.
Contact Paramount Pictures
Claire's Camera (S Kor)
Dir: Hong Sangsoo
In addition to his black-and-white drama The Day After in Competition, Hong has Claire's Camera as a Special Screening. Working with actress Isabelle Huppert, who was in the Korean auteur's previous Competition title In Another Country, as well as Kim Minhee, who picked up Berlin's best actress prize for her performance in On The Beach At Night Alone, Hong shot this film in Cannes last year. The story brings together a young woman who is fired while at the festival and a mysterious teacher named Claire. Hong's Jeonwonsa Film Co produced.
Contact Finecut cineinfo@finecut.co.kr
Demons In Paradise (Fr-Sri)
Dir: Jude Ratnam
Sri Lankan human rights activist-turned-filmmaker Ratnam makes his feature debut with this Tamil-language documentary. The film follows a Tamil who, as a boy in 1983, escaped an ethnic massacre by fleeing on a train. Thirty years later, he boards another train to explore how the recently ended civil war tore apart his country. The project participated as a work in progress at IDFA in 2015, winning a $43,400 (¤40,000) grant from the IDFA Bertha Fund. Julie Paratian produced for French outfit Sister Productions.
Contact Upside Distribution contact@upsidetelevision.com
Napalm (Fr)
Dir: Claude Lanzmann
At 91, the director of Shoah shows no intention to slow down. His latest film is one of two the French filmmaker has recently wrapped (the other is the Holocaust-themed The Four Sisters). It is also timely in view of the current stand-off between North Korea and the US. Napalm is a documentary that arose from a 1958 encounter between Lanzmann and a Korean Red Cross nurse when he was visiting the secretive Communist state. The director returned three times in later years to capture more footage. "Each take," he has revealed, "represents an extraordinary victory over the permanent control of the regime's political police." This Special Screening is supported by CNC and produced by Francois Margolin's Margo Cinéma, which most recently backed Danis Tanovic's 2016 drama Death In Sarajevo.
Contact Orange Studio contact.orangestudio@orange.com
Plot 35 (Fr-Ger)
Dir: Eric Caravaca
French actor Caravaca, also present on the Croisette this year in Philippe Garrel's Directors' Fortnight entry Lover For A Day, secured a last-minute Special Screening slot with his second directorial foray. Like his first, Le Passager (2005), Plot 35 centres on a man's discoveries about a dead sibling. But this time the format is documentary, not fiction, and it is Caravaca himself who goes on the trail of an elder sister who died when she was three. Co-produced by Les Films du Poisson and Berlin-based NiKo Film, the documentary has been slated for a November 15 French release by Pyramide.
Contact Pyramide International sales@pyramidefilms.com
Promised Land (US-Ger)
Dir: Eugene Jarecki
The double-Sundance Grand Jury prize-winning documentary director of Why We Fight and The House I Live In has landed his first Cannes slot. Promised Land appears to blend Jarecki's trademark intellectualism with a pop-culture filter as it takes a musical road trip across the US in Elvis Presley's 1963 Rolls-Royce, during the 2016 presidential election.
Contact Nick Shumaker, UTA Independent Film Group shumakern@unitedtalent.com
Sea Sorrow (UK)
Dir: Vanessa Redgrave
UK actress and activist Redgrave makes her directorial debut with this feature documentary about the plight of refugees risking perilous Mediterranean crossings to find safety in Europe. The film, which mixes past and present, documentary and drama, features British politician Alf Dubs, who escaped the Holocaust as a child via the Kindertransport and now campaigns for the rights of refugees, particularly children. The film is produced by Redgrave's son, Carlo Nero, of London-based Dissent Projects.
Contact Salma Abdalla, Autlook Film Sales salma@autlookfilms.com
They (US)
Dir: Anahita Ghazvinizadeh
Iran-born, US-based writer-director Ghazvinizadeh studied at the Art University of Tehran and the School of the Art Institute of Chicago before her short Needle won the Cinefondation's best student film prize at Cannes in 2013. They explores gender and childhood through the lens of a 14-year-old named J, who has gender identity disorder and goes by the pronoun 'they'. Over a weekend with their sister and partner, J has to decide whether to transition. The film is produced by Chicago-based Mass Ornament Films, the company Ghazvinizadeh founded with Zoe Sua Cho and Yoni Goldstein.
Contact Luxbox Films festivals@luxboxfilms.com
The Venerable W (Fr-Swi)
Dir: Barbet Schroeder
Now in his 75th year, Swiss director Schroeder still plays a wide field. In the past 10 years, his directorial gigs have included 2015 Ibiza-set drama Amnesia (another to grab a Cannes Special Screening), an episode of Mad Men and documentary Terror's Advocate. The latter film debuted in Un Certain Regard in 2007 and formed the second part of Schroeder's 'Trilogy of Evil'. Co-produced by Les Films du Losange and Switzerland's Bande à Part, The Venerable W wraps the trilogy with a portrait of influential Burmese Buddhist monk Wirathu, who preaches Islamophobia despite his adherence to a religion based on peace, tolerance and non-violence.
Contact Bérénice Vincent, Les Films du Losange b.vincent@filmsdulosange.fr
Screen's Cannes guides: