Filipino director's Palme d'Or contender revolves around a convenience store owner who sells narcotics on the side.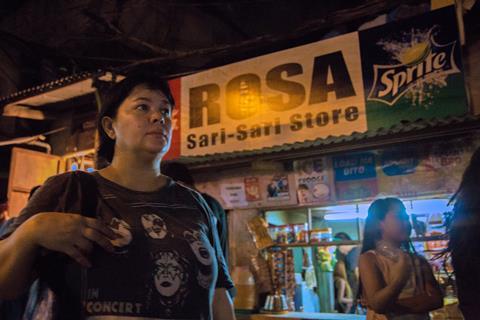 Paris-based Films Distribution has reunited with Filipino director Brillante Mendoza to handle international sales of his new film Ma' Rosa ahead of its premiere in Competition at the Cannes Film Festival (May 11-22).
Set against the backdrop of the slums of Manila, the film revolves around convenience store owner Rosa, who sells narcotics on the side. When Rosa and her husband are arrested, their four children are forced to trade their meagre possessions to raise money to pay-off the police.
It sees Mendoza reunite with Jaclyn Jose, having previously worked with the veteran actress on Service (Serbis), which played in Competition at Cannes in 2008.
"I went to see a first-cut in Manila a few months ago, and knew right away that this was probably his best work ever," said Films Distribution co-chief Nicolas Brigaud-Robert.
"In a sense, I was not surprised that Cannes shared my enthusiasm for the movie. It has the distinctive style and voice that is always present in Mendoza's movies, but beyond that Ma' Rosa is a riveting story."
It is the third time Films Distribution has handled Mendoza's films internationally.
The company sold his 2012 work Captive, based on the real-life kidnapping of 20 tourists from a luxury resort in the Philippines in 2001, and starring Isabelle Huppert as one of the hostages.
More recently, it handled Trap (Taklub) - following survivors of the devastating Super Typhoon Haiyan - which premiered at Cannes in Un Certain Regard last year.
Mendoza has previously premiered in Official Selection three times, kicking off with Service (Serbis) in 2008, followed by Kinatay in 2009, for which he became the first Filipino to win the best director award, and most recently Trap (Taklub). The director was first at Cannes in 2007 with Foster Child in Directors' Fortnight.
Other Official Selection titles on Film Distribution's slate include Delphine and Muriel Coulin's The Stopover, which premieres in Un Certain Regard, and Rithy Panh's personal work Exile, which will play in the Special Screenings strand and is described as a counterpart to his 2013 Cannes UCR-winner The Missing Picture.