Cannes Film Festival parallel section to announce full line-up on April 21.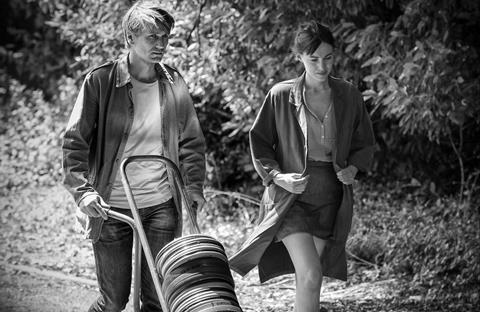 Philippe Garrel's tangled tale of love and betrayal, In the Shadow of Women (L'ombre des femmes), is to open Cannes parallel section Directors' Fortnight.
The film revolves around a documentary-maker who drops his mistress, a trainee he met on a shoot, after he discovers his long-term partner has a lover too.
"In the Shadow of Women is a love story about love and how betrayals, both big and small, which like those in the story can poison life," said Directors' Fortnight chief Édouard Waintrop.
"It is an elegant film at once cruel and tender, about the everyday cowardice of men, the intelligence of women, the daily heroism of women in love and their lucidity."
The film stars Merhar Stanilas as the male protagonist Pierre alongside Clothilde Courau as his long-term partner Manon and Lena Paugam as Elizabeth, the mistresss.
Wild Bunch is handling international sales.
Garrel, 66, was present at the first edition of the then rebel section Directors' Fortnight in 1969 with his Bible-inspired The Virgin's Bed, revolving around Jesus's meeting with Marie Magdalene.
The non-competitive Directors' Fortnight, or Quinzaine, was founded in the wake of the student protests of 1968 and in opposition to the Cannes Film Festival's Official Selection.
Passions have since cooled and the sidebar co-exists peacefully in the Marriott Hotel's Theatre Croisette.
The full Directors' Fortnight line-up will be announced in Paris on April 21.