EXCLUSIVE: Visit Films chief Ryan Kampe has beefed up the slate and flies to Cannes with four new titles led by the Critics' Week selection.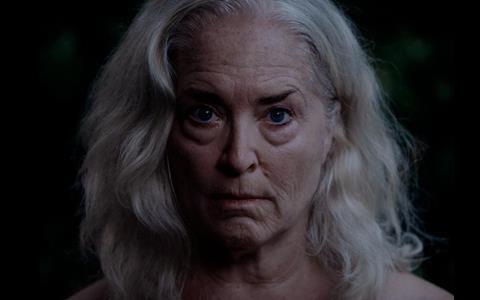 Visit holds international rights to Trey Edward Shults' SXSW grand jury and audience award winner Krisha, (pictured) about an aunt who makes an ill-advised return to the family fold over a holiday gathering. Krisha Fairchild stars. Attorney George Rush represents US rights.
The New York-based sales agent has also acquired international rights to I Smile Back starring Sarah Silverman as a suburban housewife who struggles to keep her family together when her secret life of drugs, alcohol and infidelity spirals out of control.
Adam Salky directed the Sundance premiere and the cast includes Josh Charles and Thomas Sadoski. Broad Green holds US rights.
Dark comedy Just Jim, which Visit represents worldwide excluding the UK, marks the directorial debut of Submarine star Craig Roberts.
The story also stars Emile Hirsch as an enigmatic new arrival who befriends a Welsh teenage outcast. Soda Pictures will release in the UK later in the year.
Visit also holds worldwide rights to SXSW thriller The Nymphets, about a night of debauchery between a thirtysomething man and the two rowdy young girls he invites to party in his loft.
Kip Pardue stars for commercials director Gary Gardner.