Star Vincent Lindon hotly tipped for Best Actor Palme d'Or for lead performance.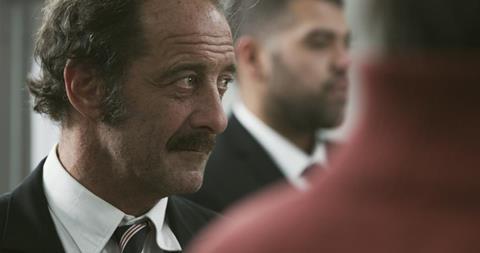 French sales company MK2 has announced a raft of deals on Stéphane Brizé's Palme d'Or contender The Measure of a Man starring Vincent Lindon as a laid-off factory worker trying to find work.
The film has sold to more than 20 territories including Benelux (Remain in Light), Portugal (Alambique), Italy (Academy Two), Ex-Yugoslavia (Discovery), Switzerland (Xenix Film Distribution), Greece (Ama Films), Turkey (Fabula Films), Hungary (Cirko Films), Taiwan (Swallow Wings), Middle East (Moving turtles), Sweden (Folkets Bio), Denmark (Ost for Paradis) and Tunisia (Hakka Distribution).
MK2 is also in discussion for US, Spain, China and Brazil.
Diaphana has just released the film in France.
Lindon, who previously worked with Brizé on the much-praised A Few Hours of Spring and Mademoiselle Chambon, has racked up rave reviews in Cannes for his performance as a man who takes a job as a supermarket security guard after losing his steady factory job.
Brizé's timely film capturing the rise of a precariat never before seen in France is likely to strike a chord with audiences at home and beyond.
The film has a final market screening on Friday (May 22).