The Screen International Cannes jury rounded out Day 3 feeling largely satisfied with the films on offer in the 68th Competition thus far - although a few solitary Palmes were handed out.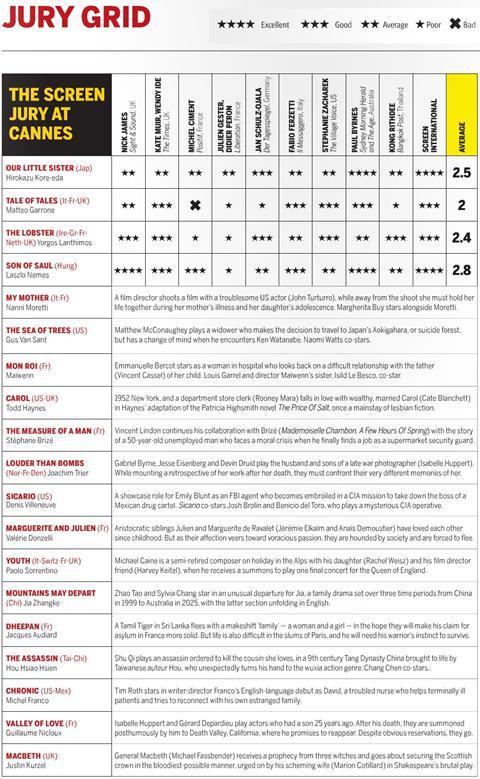 It is too early to talk about frontrunners, but certainly Son of Saul, the only debut in the Competition (and indeed the first debut since 2011) appears to be much-liked, with three four-palmes making it the title to beat as we go forward into Day 4.
Up next, Nanni Moretti's Mia Madre, followed by Gus Van Sant's The Sea Of Trees with Matthew McConaughey and Ken Watanabe, as we head into the first weekend of Cannes 2015.
Click here for Screen's Cannes Competition blog.
Screen's jury chart will be updated daily