EXCLUSIVE: Post-Egyptian revolution drama set in police van opened Un Certain Regard.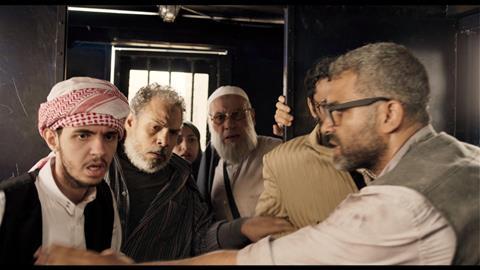 Paris-based Pyramide International has locked down sales on Egyptian director Mohamed Diab's post-revolution drama Clash, which opened Un Certain Regard this year.
The film has sold to Scandinavia (Scanbox), Spain (Golem), Switzerland (Cineworx), Portugal (Midas Filmes), Benelux (Amstelfilm), Colombia (Cine Colombia), Greece (Weird Wave), Taiwan (Swallow Wings), ex-Yugoslavia (2I), Brazil (Imovision) and China VOD (Lemon Tree).
There is also understood to be a deal for Turkey in the works, as well as strong interest from Poland and Australia.
Pyramide Distribution will release the film in France on September 14.
"Opening Un Certain Regard was a great launch pad for the film and buyers have responded with enthusiasm to Mohamed's fresh, young vision of post-revolutionary Egypt's splintered society," said Pyramide sales chief Agathe Valentin.
Set during violent demonstrations in Cairo at the end of Muslim Brotherhood-backed President Mohamed Morsi's reign in 2013, the film follows 25 protesters, from opposing camps, who find themselves locked up in the same police van over the course of a day.
Mohamed Hefzy at Cairo-based Film Clinic lead-produced the film with Eric Lagesse's Sampek Production, German Niko Films, Emirati EMC Pictures and Fortress Film Clinic on board as co-producers.
Executive producer credits go to Jamal Al Dabbous and Daniel Ziskind. Diab's wife Sarah Goher, who produced Diab's first feature 678, takes a creative producer credit.