Hou Hsiao-hsien's period Chinese drama to world premiere in Competition at the Cannes Film Festival.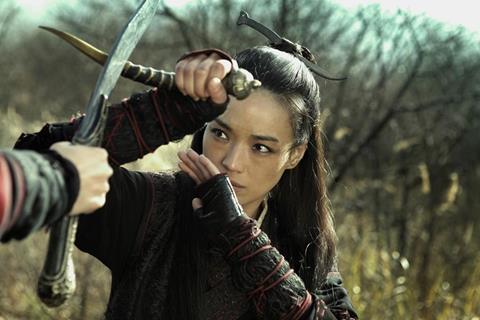 France's Wild Bunch has sold North American rights to Hou Hsiao-hsien's Cannes competition title The Assassin to Well Go USA.
Starring Shu Qi and Chang Chen, the film was shot by Hou's longtime collaborator Mark Lee Ping-bing and produced by Stephen Shin, Wen-Ying Huang, Chen Yiqi and Stephen Lam.
The deal was negotiated by Well Go USA president and CEO Doris Pfardrescher and Wild Bunch's Carole Baraton.
Set in 9th century China, the film revolves around a high-level female assassin who questions her loyalties when she is ordered to kill the man she was supposed to wed. Japan's Satoshi Tsumabuki also stars in the film.
"We have a proud history of supporting films from Taiwan, and Hou Hsiao-hsien is a legend," said Pfardrescher.
"It's like someone made a wish list, and we got everything we could have hoped for: iconic director, stellar cast, and this exciting, moving story – we're very excited to bring this to North America."