Stiff 'croisetiquette' sees older women denied access for 'wrong' shoes.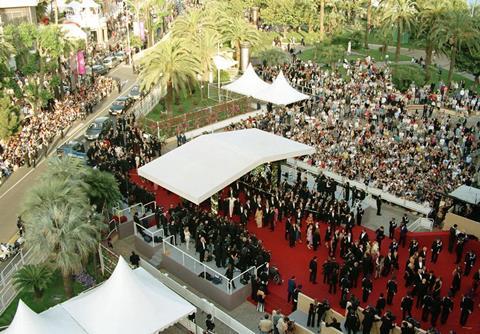 After being criticised for the lack of women filmmakers playing at recent editions of the Cannes Film Festival, this year organisers have made efforts to bridge the gender imbalance by foregrounding women directors and producers [despite the main competition still only including two female directors].
However, in a bad PR move for the push for gender equality, a handful of women in their 50's were turned away from the screening of Todd Haynes' competition entry Carol [the film's feminist appeal further ironising the shut-out] on Sunday night after being told the height of their smart footwear didn't pass muster.
Multiple guests, some older with medical conditions, were denied access to the anticipated world-premiere screening for wearing rhinestone flats.
The festival declined to comment on the matter, but did confirm that it is obligatory for all women to wear high-heels to red-carpet screenings.
Senna director Asif Kapadia, whose Amy Winehouse documentary Amy screened during the festival, subsequently tweeted that his wife had received similar treatment, but was eventually let in.
One Cannes regular told Screen: "I've heard this happening several times now, even to older women who can't wear heels for medical reasons. It's bulls***.
"Someone I know was turned away for wearing nice flats, nothing you would wear to the beach. They were in their 50's. They told her she could go and buy appropriate shoes and come back."
While Cannes glamour is an essential part of the festival's mystique and fun – men are required to wear bow-ties - the festival might need to rethink its sartorial policies to accommodate those physically unable to remain slaves to fashion or who don't fancy opting in to gender codes.
Share your thoughts below…