EXCLUSIVE: Christopher Woodrow flies into Cannes with a new finance and production venture that has raised $100m in equity and got behind six of the biggest titles to hit the market in the last two years.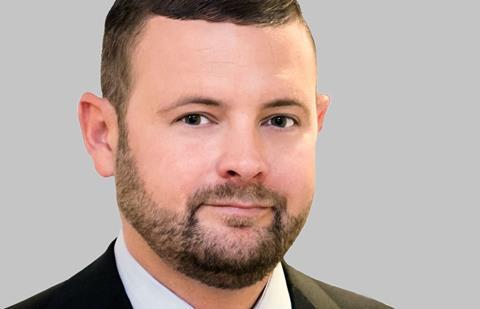 The former CEO of Worldview will continue to raise funds to enable Vendian Entertainment to grow into a global media company capable of mounting six or more star-driven commercial films a year in the $15-65m range.
CAA advised on the formation of the LA and New York-based company, which will seek to greenlight projects with North American distribution in place.
The first six projects on which Vendian will co-finance and serve as executive producer include Oliver Stone's potential awards contender Snowden starring Joseph Gordon-Levitt, which Open Road will distribute in the US on December 25.
Gary Ross' Civil War drama The Free State Of Jones is shooting now with Matthew McConaughey and is set to open in the US in March 2016 via STX.
Vendian backs a trio of titles from Cross Creek Pictures: Johnny Depp starrer Black Mass will open in the US in September through Warner Bros, while Mel Gibson's WWII drama Hacksaw Ridge goes out via Lionsgate, most likely in 2016.
Universal has earmarked a January 2017 launch for Doug Liman's CIA thriller Mena starring Tom Cruise.
Rounding out the initial roster is Nicolas Winding-Refn's The Neon Demon from Space Rocket Nation starring Elle Fanning, Christina Hendricks, Keanu Reeves and Jena Malone. A US deal is understood to be close.
"We have built a finance and production operation that will be among the most active in the industry and we will continue to elevate our deal making to ensure the best projects make it to the big screen, with the right partners," said Woodrow. "We have developed a solid business strategy that will see us build a diverse portfolio of projects with worldwide appeal."
Woodrow, who allocated more than $150m into more than 20 titles including Birdman while at Worldview and is embroiled in an ongoing legal battle with the company, has hired former PalmStar Media Capital co-CEO Michael Bassick as partner, president and COO.
CFO Ronald Hohauser arrives from Summit where he served in the same capacity. The new hires include Blaine Johnston and Elexa Ruth.