Chariots Of Fire producer David Puttnam is returning to filmmaking for the first time in more than 15 years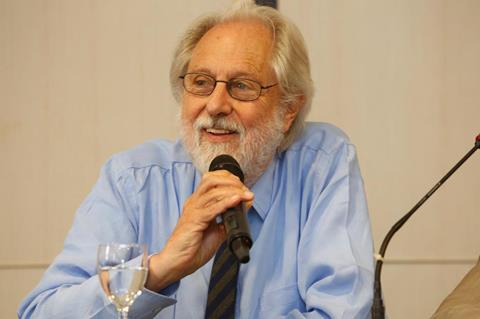 The former Columbia studio boss is to make Arctic 30, a feature about the experiences of 30 Greenpeace activists thrown into Russia's prison system after protesting against drilling in the Arctic.
The film is based on Don't Trust, Don't Fear, Don't Beg: The Extraordinary Story of the Arctic 30, a book by Ben Stewart, published earlier this month.
Lord Puttnam and Le Pacte co-owner Hani Farsi of Corniche Pictures have signed a joint venture to produce the film. A director has yet to be announced.
Puttnam credits Emma Thompson, who is involved in the film and is set to help script it, with kickstarting the project.
"We wouldn't have reached this point without her and it is very much her decision from here on in as to the degree to which she will be involved but she couldn't be more enthusiastic and she couldn`t have been more helpful," said Puttnam.
Arctic 30
The activists' plan was peaceful - to attach a Greenpeace pod to the side of a floating offshore rig in order to prevent oil being extracted from Arctic waters.
But before they could begin demonstrating, they were aggressively foiled. Their boat the Arctic Sunrise was boarded from the air by Putin's armed forces who towed their boat out of international waters and threw the activists in prison on a charge of piracy.
Puttnam spent 30 years up to 1998 as an independent producer of such features as The Mission, The Killing Fields, Local Hero, Chariots of Fire, Midnight Express, Bugsy Malone and Memphis Belle. His films have won 10 Oscars, 25 BAFTAs and the Palme d'Or at Cannes.
Puttnam, who will unveil the project in Cannes today, said: "For me it hits every button. I'm constantly reminded of the remark by Governor Jay Inslee of Washington State to the effect that our children "are the first generation to feel the impact of climate change, and the last generation that can actually do something about it"."