EXCLUSIVE: Thriller starring Anthony Hopkins will have its US release in June.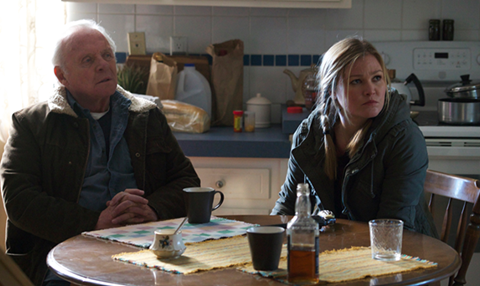 Electric Entertainment has licensed key territories on Blackway (formerly known as Go With Me) starring Anthony Hopkins, Julia Stiles and Ray Liotta.
The Venice Film Festival 2015 world premiere will be the first release to go through Electric's US distribution arm led by Zac Reeder theatrically and on VOD on June 10.
Rights have gone in the UK (Metrodome), Benelux (Three Lines), France (Seven Sept), Scnadinavia (Sandrew Metronome), China (Hualu), Portugal (Films4You), Israel (Shova), and Greece (Tanweer).
Deals have closed in Taiwan (CMC Content), Philippines (Octo Arts), Turkey (Central Park), former Yugoslavia (Cinemania), Indonesia (PT Prima), and Thailand and Vietnam (IPA). Fox holds pan-Asian TV rights.
Electric previously closed deals for the Middle East (Eagle), Spain (Corbi Media), Latin America (California Filmes), South Africa (MNet), select Eastern European territories (GrandView Castle), and airlines (Entertainment In Motion).
Electric and Enderby Entertainment co-financed the Pacific Northwest logging community story about a woman who enlists the support of a retired logger and his young sidekick to stand up to a crime lord.
Daniel Alfredson directed Blackway from Joe Gangemi and Gregory Jacobs' adapted screenplay based on the book Go With Me by Castle Freeman Jr.
Rick Dugdale produced for Enderby Entertainment, alongside Lindsay Williams and Ellen Goldsmith-Vein for The Gotham Group, Jacobs, and Hopkins.
The film will receive a wider theatrical Canadian release through TW Media Events.
Electric's Cannes slate includes international rights to Brad Silberling's thriller An Ordinary Man starring Ben Kingsley, currently in post.