Exclusive Media is launching sales in Cannes and will screen Nimród Antal's Metallica Through The Never starring the band and Dane DeHaan from breakout hit Chronicle.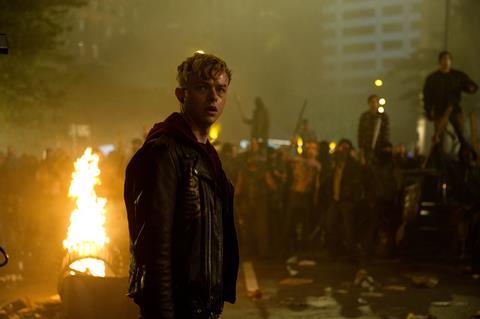 Bob Berney's Picturehouse holds North American rights to the film, which weaves live concert footage with the story of a roadie on a life-changing mission. Charlotte Huggins produces.
Picturehouse will release exclusively in IMAX on Sept 27 followed by wide expansion on Oct 4.
Exclusive Media's president of international sales and distribution Alex Walton negotiated the deal for the film with Berney and QPrime's Cliff Burnstein and Peter Mensch.
"This feature film is a wild and a refreshingly unique cinematic experience - a Metallica extravaganza that will electrify fans and movie-goers around the world," said Walton.
"After wading through multiple international distribution options for our film, we are excited to be partnering up with the folks at Exclusive Media, who we feel understand Metallica and understand our film better than anyone else," said the band's Lars Ulrich.