Eco documentary is from the Oscar-winning director of March of the Penguins.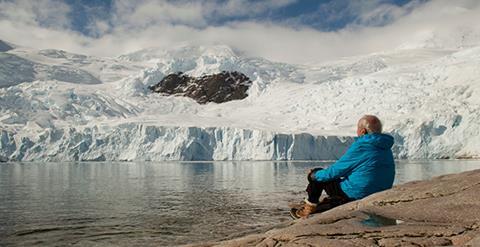 The 68th Cannes Film Festival (May 13-24) is to close with documentary Ice and the Sky, from Luc Jacquet, director of the Oscar-winning March of the Penguins.
The film explores the scientific discoveries of Claude Lorius, who traveled to study the Antarctic ice in 1957 and was the first to be concerned by global warming and its consequences for the planet in 1965.
Jacquet said its selection presented "a huge opportunity" for the eco message of the film. "Showing this film at the world's largest film festival is contributing to the huge challenge facing humanity, which has to act as quickly as possible to secure its future and the future of the planet," said the director.
Jacquet's films have all focussed on the environment and nature issues from March of the Penguins, which won the Oscar for Best Documentary in 2006, to The Fox and the Child (2007) and Once Upon a Forest (2013).
Written and directed by Jacquet, Ice and the Sky has been produced by Eskwad and will be distributed by Pathé.
Wild Bunch will handle international sales.
The film will screen on May 24 in the Grand Théâtre Lumière of the Palais des Festivals after the winners of this year's Cannes Film Festival are announced, handed out by jury chairs Joel and Ethan Coen.
The festival will open on May 13 with Emmanuelle Bercot's Standing Tall.