EXCLUSIVE: Companies have taken all international rights on the Robert Hamilton horror from Blue Fox.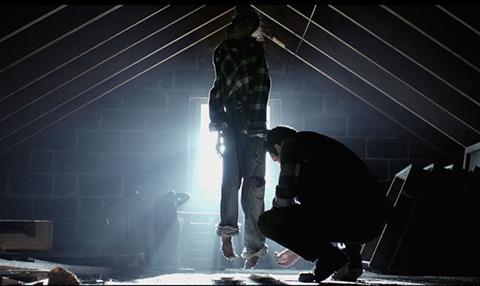 Ariel Veneziano's Recreation Media and Level 33 Entertainment have jointly acquired all international rights to two horror thrillers from Blue Fox Entertainment.
Robert Hamilton directed The Suffering, about a struggling property appraiser who starts to lose his mind when he is summoned to evaluate a rural estate owned by a recluse.
Nick Apostolides, Regen Wilson, Phil Amico and Chad Eric Smith star. Breaking Glass Pictures acquired US rights and will release in July.
Ayush Banker and Justin LaReau directed A Demon Within, which stars Clint Glenn Hummel, Patricia Ashley and Charlene Amoia in the story of a demonic possession in the late 19th century.
"Blue Fox Entertainment is an exciting new company, run by experienced executives with excellent taste," said Veneziano. "In a short amount of time, James [Huntsman] and Todd [Slater] have built up an impressive and consistent line-up of titles, and we are thrilled to expand our collaboration with these two commercial and stylish genre films."
Recreation's Cannes slate includes The Caretaker starring Meegan Warner, The Vessel starring Marting Sheen from executive producer Terrence Malik, and Slamdance selection Hunky Dory.