EXCLUSIVE: Emir Kusturica's latest stars the director alongside Monica Bellucci.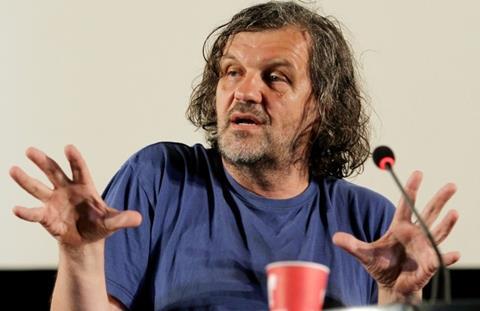 ICM Partners has come on board to handle US rights on Emir Kusturica's On The Milky Road.
The film, which finished shooting in March, is in post-production.
There had been hopes it could have been rushed towards completion in time for this year's Cannes, as Kusturica is a two time Palme D'Or winner with a very close connection to the festival, but it was not ready.
Kusturica previously had to dismiss reports that he was rejected from the festival on political grounds.
"Anyone who puts two and two together can understand that a film that finished shooting in March just cannot make it to Cannes. It just doesn't make sense," said producer Paula Vaccaro.
On The Milky Road stars Kusturica himself alongside Monica Bellucci. International rights are handled by Wild Bunch and the film has pre-sold to several territories.
It is yet to be decided whether On The Milky Road will be launched at an autumn festival - or whether the film might be held for Cannes 2017.
The movie was shot over a period of three years. It marks Kusturica's first fiction film since since Promise Me This in 2007.
"It is a vast film, a very deep film," Vaccaro said of the film which is as a love story dealing with war and memory.