India's Minister of State revealed the portal in Cannes.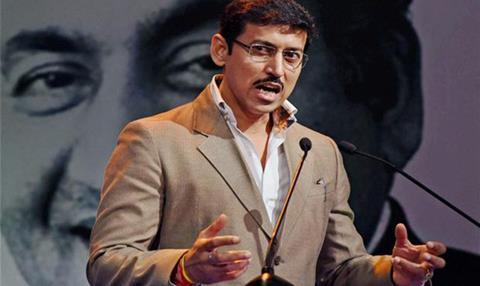 India's new Film Facilitation Office (FFO) is developing a web portal to provide information about shooting in India and enable producers to handle the entire permits application process online.
The portal will offer information about filming in each of the Indian states, including production and post-production facilities, transport, hospitality and medical services. Local and overseas filmmakers will also be able to apply and pay for all shooting permits online.
The portal was one of several initiatives to improve India's filmmaking infrastructure announced by India's Minister of State for Information and Broadcasting, Col Rajyavardhan Singh Rathore [pictured], here in Cannes. "India has all the ingredients to position itself as a digital hub for the global media and entertainment industry," said Rathore.
The Indian government has also introduced a 'Most Film Friendly State Award' as part of the annual National Film Awards, which this year were held on May 3. The inaugural award was presented to Gujarat with Uttar Pradesh and Kerala receiving special mentions.
As India gears up to welcome more shoots, some of the states have introduced incentives. Uttar Pradesh offers a 25% cash rebate up to a ceiling of $150,000 for films that shoot at least half of their schedule in the state. Films that shoot more than three quarters in Uttar Pradesh can apply up to a cap of $300,000.
Launched last year at India's Film Bazaar and managed by the National Film Development Corp (NFDC), the FFO oversees the single window clearance system for shooting in India. It also provides information on locations and facilities and works closely with the Indian state governments to assist them to set up similar facilities.
Speaking in Cannes, Rathore also invited private companies to partner with the government on the planned National Centre of Excellence for animation, VFX and gaming, with the government providing land and infrastructure and private partners bringing investment, technology and skills.