Sfar adapted and is directing his direct his best-selling comic strip.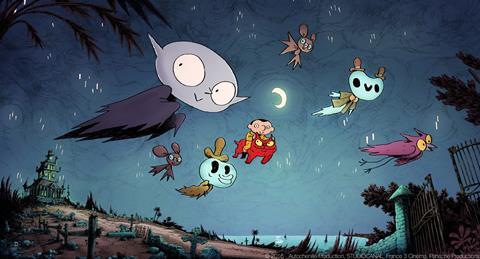 Joan Sfar's animated adaptation of his popular comic book Petit Vampire has gone into production, Studiocanal, which is co-producing with the director's Autochenille Production, has announced.
The comic, about a little vampire who has been 10-years-old for 300 years and decides he wants to go to school to make some friends, has sold some 320,000 copies since it was first published in 1999.
It will be Sfar's fourth feature after live action pictures Gainsbourg: A Heroic Life and The Lady In The Car With Glasses And A Gun as well as animation The Rabbi's Cat.
Other characters include Michael, a mischievous orphan who is always getting into trouble, and arch-enemy Gibbus, a supernatural moon-headed creature who is determined.
The film is produced by Autochenille Production and Panache Productions, co-produced by Studiocanal with the participation of France 3 Cinéma.
Studiocanal handles all distribution rights as well as international sales.