Cho Jung-rae's Korean drama has sold to China and Taiwan.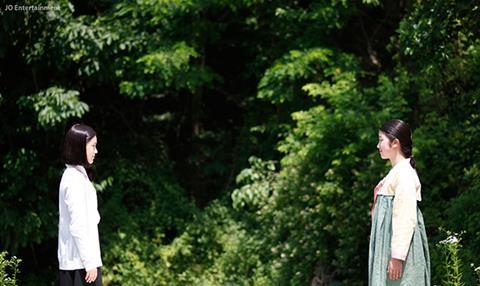 M-Line Distribution has added deals on Korean comfort women drama Spirits' Homecoming to China (Red Apollo) and Taiwan (Long Shong).
Directed by Cho Jung-rae, the film is based on the true story of young Korean girls taken to China and forced into sexual slavery for the Japanese imperial army during the Second World War.
Starring Kang Hana, Choi Lee, Son Suk and Hwang Hwa-sun, the film also takes place in 1991 in Korea, when a young spiritual medium - also trying to heal from scars of sexual violence - is asked to do a Homecoming ritual to call back the spirits of those killed in China.
Considered a sleeper hit locally, the film is set for a May 16 market screening in Cannes.
WAW Pictures released it in Korea Feb 24 and took in $23.2m at the box office, according to the Korean Film Council.
According to M-Line, Pan Media released the film theatrically in the US on eight screens in March where it took $127,533 while Apple TV released it digitally throughout North America and the UK.
JBG Pictures released the film theatrically April 7 in Australia where it took $46,400.