Malaysia's film development corporation will showcase 10 films at the festival.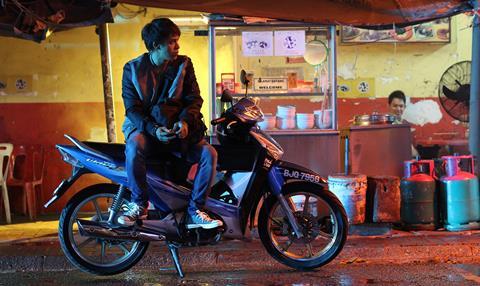 National Film Development Corporation Malaysia (FINAS) is showcasing 10 Malaysian films through a new initiative, Malaysia Goes to Cannes.
The 10 films will be presented by their producers and directors at an event in Palais I on Tuesday, May 17 (2pm-4pm). Around 15 minutes of footage will be screened from each film.
The line-up includes Tamil-language crime drama Jagat, selected for this year's New York Asian Film Festival; Mohd Khairul Azri's Pekak [pictured], about the relationship between a drug dealer and a troubled schoolgirl; and Syamsul Yusof's Munafik, a Malay and Arabic-language horror, which is Malaysia's highest-grossing local film so far this year with $4.2m (RM17.04m).
The Cannes programme is the first in a series of events planned by FINAS, headed by director general Dato Kamil Othman, to increase distribution of Malaysian films overseas.
"The film industry in Malaysia is seeing a flourishing of talents who acknowledge that, done the right way, their films may travel internationally either via the festival route or more importantly through international sales," said Rahmat Adam, market development executive at FINAS' marketing arm CCAM.
"International elements are being incorporated into films now more than ever, coupled with solid storytelling and high production values."
The Cannes line-up also includes two titles in post-production – Saw Teong Hin's Hokkien-language You Mean The World To Me, which has Christopher Doyle on board as DoP, and We Jun's Cantonese-language Taiping Adagio.