EXCLUSIVE: Road movie has premiered at Cannes in Directors' Fortnight.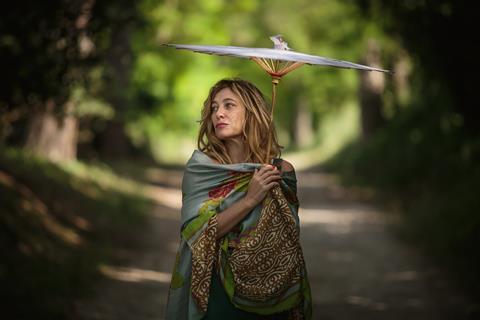 Bac Films has racked up sales on Italian director Paolo Virzi's comedy road movie Like Crazy (Pazza Gioia) following its well-received premiere in Directors' Fortnight.
Valeria Bruni Tedeschi and Micaela Ramazzotti star as two unlikely allies who break out a secure psychiatric unit and hit the road on a journey of liberation.
In Cannes, the film has sold to Scandinavia (Scanbox), Portugal (Alambique), Canada (Axia Film), Colombia (Babilla Cine) and Taiwan (AV-Jet International), ex-Yugoslavia (MCF Megacom), Turkey (Filmarti) Brazil (Imovision) and Argentina (CDI Films).
Previously done deals include to Benelux (Imagine), Switzerland (Filmcoopi), Germany (Neue Visionen), Spain (Caramel Films), Greece (Strada), Austria (Filmladen), ex-Yugoslavia (MCF Megacom), Hungary (Vertigo), Israel (Lev Cinema) and Australia (Hi Gloss Entertainment).
The film is produced by Lotus Production, a subsidiary of the Leone Films Group which is headed by the late Sergio Leone's daughter Raffaella Leone, with the backing of Rai Cinema.
01 Distribution will release the film in Italy on 400 prints today (May 17).
The company has also secured first sales on Romanian director Bogdan Mirica's Un Certain Regard title Dogs – about a man who discovers his late grandfather was a Mafia chief on inheriting a parcel of land - to Benelux (Contact Films) and Turkey (Filmarti).