Jury members include Justin Chang, Robbie Collin and Manohla Dargis.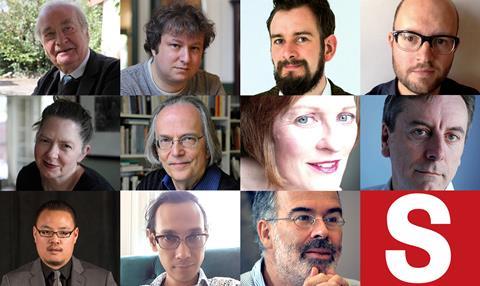 Screen International's jury of critics at this year's Cannes Film Festival (May 11-22) has been revealed.
Joining Screen International's team of film critics, led by chief critic Fionnuala Halligan, is the Los Angeles Times' Justin Chang, The Telegraph's Robbie Collin, the New York Times' Manohla Dargis and 10 other critics from around the world.
Michel Ciment, Positif, France
Fabio Ferzetti, Il Messaggero, Italy
Kong Rithdee, The Bangkok Post, Thailand
Julien Gester/Didier Peron, Liberation, France
Jan Schulz-Ojala, Der Tagespiegel, Germany
Manohla Dargis, The New York Times, US
Stephanie Zacharek, Time Magazine, US
Justin Chang, Los Angeles Times, US
Nick James, Sight & Sound, UK
Tim Robey/Robbie Collin, The Telegraph, UK
Anton Dolin, Afisha Daily, Russia
Each member will review the 21 titles in Competition and assign a score of up to four stars, which are aggregated to crown an overall winner. The results will be published in Screen's Cannes dailies as well as on ScreenDaily.com.
Last year's Screen Cannes jury grid was jointly topped by Todd Haynes' Carol and Hou Hsiao-Hsien's The Assassin.
This week, Screen has been revisiting past Cannes jury grids from the archive (2009 / 2010 / 2011 / 2012).