VMI Worldwide has been tempting Croisette buyers with action titles Riot starring Dolph Lundgren and Perfect Weapon with Steven Segal.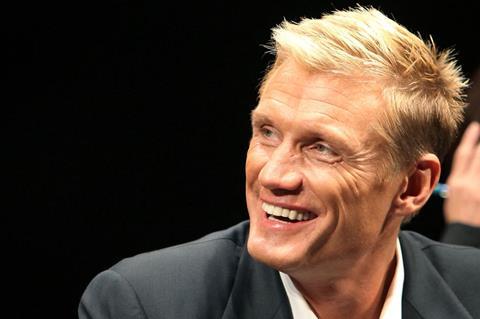 Riot falls under the company's new multi-title production deal with Lundgren and goes out in North America via output partner Cinedigm.
Director John Lyde is in production in Utah on the revenge story about a former police officer who infiltrates a prison to strike at a mob boss. Matthew Reese and Chuck Liddell also star.
"This is now the third time that we've had the pleasure and honour to work with action Legend Dolph Lundgren and it's looking like there will be many more film collaborations to come," said VMI president Andre Relis. "We couldn't be happier to once again be associated with such a professional and inspiring partner."
Lundgren also stars alongside Mickey Rourke, Liddell and Luke Goss in the WWII action title War Pigs.
The $3m action film Perfect Weapon is scheduled to start in late June and sees Segal play a hitman for a future totalitarian regime who goes on the run.
Sweden's Titus Paar will direct from a screenplay by Jesse Cilio and Alex Brenner. Rafael Primorac and VMI president Andre Relis are producers.
The VMI slate includes documentary NWA & Eazy-E: Kings Of Compton.