Screen editor Matt Mueller on the early rumblings of awards season.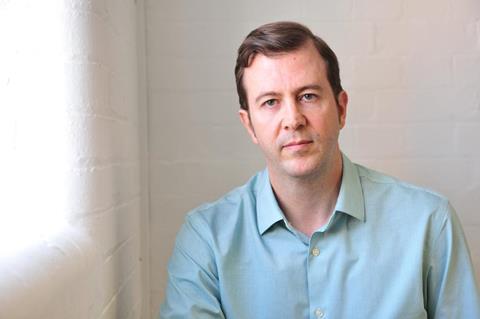 With Toronto, Venice and Telluride behind us, awards season has officially launched. I, for one, couldn't be more excited. Every year, there are heaps of complaints about how awards season starts way too early and then drags on and on and on until finally reaching an exhausted (but thrilling) climax at the Oscars ceremony, but I love all the jostling and positioning among companies and titles - early front-runners fading, unexpected contenders emerging at the 11th hour, talent working their butts off to keep their films and performances in the limelight. It's like the industry's own soap opera writ large across the global media landscape.
I don't like the negative campaigning that seems to have been increasingly deployed in recent years as rivals attempt to stifle momentum, but for the most part awards season just delivers an endless parade of gifts: the industry's finest offerings rolling out across a condensed period - our chance to seek out and revel in gripping stories, phenomenal performances, compelling direction and awe-inspiring technical expertise.
What's clear is that, unlike the last two years when Gravity, Birdman and 12 Years A Slave all bolted out of the autumn festival blocks, no single film has captured that level of acclaim to be declared the early front-runner - which promises an intriguing season ahead.
Lenny Abrahamson's Room received the biggest boost in taking Toronto's top honour - the People's Choice Award - and Brie Larson's performance has been propelled front and centre in the Best Actress chatter. Likewise, Michael Fassbender's turn as Apple genius Steve Jobs in the Danny Boyle-Aaron Sorkin collaboration has engendered ample heat - and deservedly so.
Elsewhere, Cary Fukunaga's Beasts Of No Nation, Tom McCarthy's Spotlight, Tom Hooper's The Danish Girl, Scott Cooper's Black Mass, Ridley Scott's The Martian, James Vanderbilt's Truth, Sarah Gavron's Suffragette and Charlie Kaufman's Anomalisa (a super pick-up for Paramount) were greeted with enough critical enthusiasm to make them all contenders for now, while national film bodies declare their territorial selections in that annual mad scramble for one of the five measly foreign-language Oscar slots (isn't this the category AMPAS should expand to 10 entrants?).
The coming weeks will see some titles pick up steam, others fade away; certainly by November, the wheat will be separating from the chaff. I'm looking forward to catching up on main contenders and rank outsiders during this time, starting at the BFI London Film Festival, which we preview here.
This year sees another packed, best-of-the-fests programme from Clare Stewart, who continues to put her strong stamp on the festival.
Fever pitch
The other key autumn festivals are also previewed in the latest issue of Screen - Busan, Rome (including its new film and TV market) and Tokyo - while, as part of our MIPCOM focus, we report on the Western streaming giants dipping their toes into the Asia VoD market and the opportunities for international producers around the US drama boom.
Elsewhere, Colin Brown explores the online players looking to capitalise on rapid technological changes and reshape the way the industry does business.
On a celebratory note, Screen is hosting two fantastic events this month. First up is our annual Stars of Tomorrow party on October 9, happening for the first time under a new and exciting partnership with the BFI London Film Festival, which will present the 2015 Stars (revealed here) as part of its programme of events.
Following Stars of Tomorrow, on October 22 we reveal this year's Screen Awards winners at a black-tie event in London, celebrating the dynamic, creative and smart work that marketing, distribution, publicity and exhibition teams conceive and implement to ensure their films connect with audiences.
I presided over a fascinating day of judging at the Soho Hotel - with 18 very bright industry minds giving us their time and insights - and I look forward to unveiling our deserving winners on the 22nd.