Screen's deputy editor Andreas Wiseman casts his eye over the film industry's diversity triumphs and tribulations in 2016.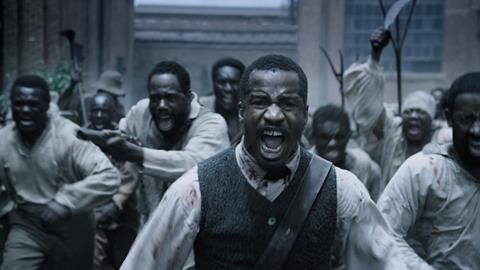 It is unlikely that any year in history has grappled with issues of diversity as frequently as 2016. The film industry has reflected that tussle, often for the better.
The year got underway with the #OscarsSoWhite furore still in full flow; Sundance was abuzz following Nate Parker's fiery slave rebellion biopic The Birth Of A Nation; and immigration documentary Fire At Sea triumphed in Berlin. While black actors were disappointingly out of contention at the Academy Awards, it was at least refreshing to see Ex Machina's Sara Bennett win the VFX Oscar, becoming only the second woman to achieve the feat.
In May, one year on from #heelgate, Cannes was busy with industry sessions promoting gender balance. There is still a long way to go to improve the diversity of festival line-ups — and the issue of course begins before festivals — but selectors and programmers at least know their choices will be scrutinised in greater detail than ever before.
In the summer, an all-female tentpole, Ghostbusters, grossed an estimated $230m worldwide, and later in the year Bridget Jones's Baby took almost the same amount. More recently, Maren Ade became the first woman in the 29-year history of the European Film Awards to win the best director prize and, as we head into the home stretch of this awards season, Moonlight, Fences and Loving — all of which foreground African American actors and experiences — are each in contention for big prizes.
Meanwhile, we have seen the US Academy and Bafta take positive measures to broaden their memberships and tweak eligibility, and the BFI has rolled out its diversity standards across all funding decisions. While there is still plenty of work to do, including greater transparency, decision-makers have never been more aware of the need for diversity.
And yet, while the theme has been appropriately high on the industry's agenda this year, I still have questions over complicated situations relating to social equality. One of those concerns the remarkable fall from grace of the aforementioned The Birth Of A Nation. Given the film's lack of attention today, it is hard to believe that it was widely considered an Oscar shoo-in six months ago. "If this isn't an Oscar contender, then I don't know what is," one trade's awards analyst wrote only five months ago.
But out of contention it seemingly is, in large part due to the revelation that its director stood trial for rape in 1999. Parker was acquitted the same year; Jean Celestin, who co-wrote Nation with Parker, was also charged in the case. He was convicted, although the sentence was later overturned.
The film's trajectory has been a highly complex one, with its downfall combining issues of gender, personal tragedy, race and personality alongside that of artistic merit. The film bombed at the box office, has been forgotten by many media outlets and didn't receive a single nomination from the Indie Spirits, Gothams or Golden Globes. It did, however, garner six nominations at the NAACP Image Awards.
I will never be an apologist for sexual abuse — all abuse is abhorrent. What has surprised me is how an industry that has largely separated directors' personal histories from their work — see Roman Polanski's best director Oscar for The Pianist in 2003 — has not done so in this instance, despite Parker being legally acquitted in the same year the charges were brought.
It leads me to wonder whether the growing number of high-profile cases exposing sexual predators and institutional abuse have drawn a new moral line — a zero-tolerance policy towards even the association with wrongdoing — of which the film industry has taken note. That may be true to an extent, but considering some of the names who will, or could conceivably, appear on this year's best director or best actor docket, that seems hard to support.
Diversity is a highly charged topic, which is getting the level of attention it deserves. Consistency must also be brought to the table to secure meaningful victories.