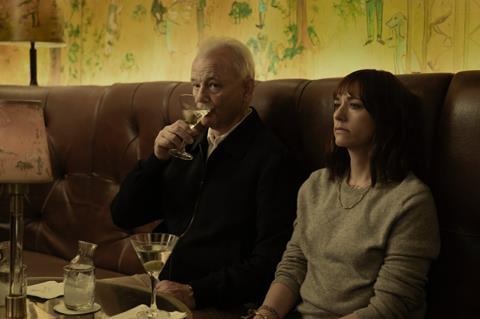 Today (October 5), Cineworld confirmed what had become rumoured over the weekend: it is temporarily closing its 536 Regal cinemas and 127 UK sites, including the boutique Picturehouse chain, which it has owned since 2012.
Without the studio pipeline of product, the Cineworld statement said the exhibitor cannot supply its UK and US customers with "the breadth of strong commercial films necessary for them to consider coming back to theatres against the backdrop of COVID-19".
The decision, in other words, was out of its hands: after the recent round of postponements including key Disney titles and Universal's No Time To Die, there was simply no suitable product to play.
Naturally, our sympathies go out to all the staff affected, but did it really have to be this way?
First, consider the case of Picturehouse.
Last Friday saw the UK opening of two major titles: Aaron Sorkin's The Trial Of The Chicago 7, with a marketable cast including Eddie Redmayne, Mark Rylance, Sacha Baron Cohen, Jeremy Strong and Joseph Gordon-Levitt; and Sofia Coppola's On The Rocks, starring Rashida Jones, Bill Murray and Marlon Wayans.
The former was booked into cinemas on behalf of Netflix by Altitude, reaching around 150 venues including 34 for Everyman, and 12 for Curzon. Trafalgar Releasing is handling On The Rocks for A24 and Apple, and – ahead of official Comscore reporting – it is believed the film scored well in its debut session, playing in around 60 cinemas with the highest site average of any film on release.
In January 2019, Picturehouse clarified and firmed up its policy on theatrical windows, and ever since has declined to play films that do not offer cinemas 16 weeks of exclusivity before transferring to ancillary platforms.
This means that Picturehouse didn't book The Trial Of The Chicago 7 (coming to Netflix on October 16) or On The Rocks (landing on Apple TV+ on October 23). Nor is it playing Sarah Gavron's Rocks, which has grossed £234,000 for Altitude: the east London teen-girl drama landed, with little fanfare, on Netflix last week.
Picturehouse likewise is not playing titles that are available on VoD platforms such as Curzon Home Cinema. These include William Nicholson's Hope Gap (Curzon), Craig Roberts' Eternal Beauty (Bulldog), Channing Godfrey Peoples' Miss Juneteenth (Vertigo) and Hong Khaou's Monsoon (Peccadillo Pictures).
Documentaries and re-releases are exempted from Picturehouse's windows policy, and so the chain is able to play current hit David Attenborough: A Life On Our Planet (despite it having already landed on Netflix) and Bong Joon Ho's Memories Of Murder (which is on Curzon Home Cinema).
Prior to Covid-19, despite missing out on the likes of The Irishman, Marriage Story and Uncut Gems, Picturehouse does not seem to have suffered unduly from its windows policy. Its cinemas are deservedly popular with audiences, and it is a steadily expanding chain.
But the unprecedented situation of Covid-19 surely calls for a flexible approach – especially when the alternative is shutting cinemas down for an unknown period.
Talking to figures in UK indie exhibition and distribution, most agree the time is right for Picturehouse to return to its pre-2019 policy, and show some more flexibility on windows – or, as one put it more bluntly, "they're crazy not to be playing these titles". Said another, "I understand they are taking a long-term view on this, but it's regretful their owner didn't come up with a short-term solution for this period. People's jobs are at stake. What a shame."
Of course, some titles are being offered with a full window, such as Warner Bros' latest release Cats & Dogs: Paws Unite!, but this franchise reboot is hardly a good fit with the programming ethos of the Picturehouse brand.
Multiplex choices
For Cineworld itself, the argument in favour of rethinking its windows strategy is less immediately compelling. It too could have played The Trial Of The Chicago 7, but a film about a US court case pivoted around events that occurred during the 1968 Democratic National Convention isn't the easiest sell to mainstream audiences in the UK. On The Rocks feels a better fit, but the film would likely have struggled to match the UK box office of Coppola's previous film with Murray, Lost In Translation (£10.1m, 2004), even if it had played in multiplexes.
Netflix has festive family film Jingle Jangle: A Christmas Journey landing on its service on November 13. The film plays select cinemas in the US, but apparently is not available to any UK cinemas. Before that, Netflix's big animated feature – Over The Moon – lands in UK cinemas on October 16, ahead of its arrival on the digital platform. Produced with Pearl Studios, the film boasts a high-profile voice cast including Philippa Soo (best known for Hamilton), Ken Jeong, Sandra Oh and John Cho. Our sources tell us the film will be offered to multiplex cinemas, and the Light chain is one that is certainly booking it.
No word yet on any theatrical showcase for Borat Subsequent Moviefilm, available via Amazon Prime Video from October 23, but Sky Cinema (via Altitude) is offering to cinemas the Heyday Films-produced The Secret Garden, directed by Marc Munden (whose credits include Sky's innovative drama The Third Day), and with a cast that includes Colin Firth and Julie Walters.
In other words, for multiplex chains willing to be flexible, mainstream-friendly titles with short or non-existent windows are on offer. They need not be totally reliant on the whims of the stakeholders in No Time To Die.
Distributor responsibility
At Altitude Film Entertainment, managing director Hamish Moseley believes cinemas unwilling to adapt their windows policy could be considered guilty of hubris: "There doesn't need to be a wholesale change to business practice, just a bit of pandemic pragmatism." He added it is hard for a distributor to commit to offering a film with a full 16-week theatrical window when nobody knows how local lockdowns will affect cinemas in various parts of the UK and Ireland in the coming weeks.
But he also believes distributors must step up to their own responsibility: it's one thing for US studios to move tentpole releases such as No Time To Die until 2021, but distributors could still be offering cinemas a range of commercial fare that the likes of Altitude itself (Unhinged, Black Water: Abyss) and Vertigo (Pinocchio, and animation 100% Wolf) have been presenting to audiences this summer.
"There's much more opportunity for these mid-range films to do well right now," he said, and the box office outcomes confirm his point: £1.8m at UK and Ireland cinemas so far for Unhinged, and £1.4m for 100% Wolf. ""We all have a responsibility in this crisis to offer a variety of films that speak to all audiences, which in turn would give cinemas the confidence to stay open. The supply chain is failing."