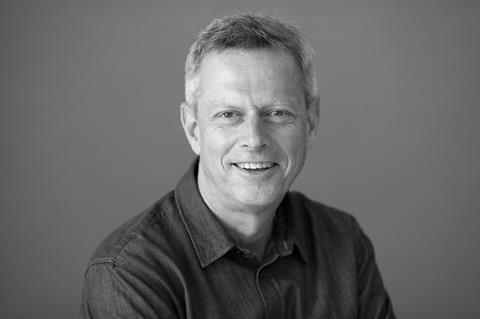 The new Danish Film Agreement will give the Danish Film Institute (DFI) more flexibility in the way it funds films, including backing higher-budget ones for the first time, says DFI CEO Claus Ladegaard.
The total amount of government support for film – $85m (DKK 560 m) for both film funding and operating costs – is the same as under the previous agreement but the siliver lining is the funding can now be spent with fewer restrictions, inlcuding on higher budget films.
Previously, most Danish films backed by the DFI were in the $2.8m-$4m (€2.5m-3.5m) range; Ladegaard wants the organisation to also be able to fund higher-budget Danish-language films, perhaps $6.8m-$9m (€6-8m). "That's important for us to do," he noted. That could help to grow audiences too. Plus, Danish directors might now feel they do not have to work abroad to hit that higher budget level.
There are successful lower-budget films backed by the DFI's New Danish Screen (and its Skitsen initiative), and those resulted in hits such as The Guilty and Winter Brothers. Under the new Agreement, at least $4.9m (DKK 32 m) will be invested in New Danish Screen.
"We want to have some low-budget films, some films in the middle, and maybe one to four films a year with a higher budget," Ladegaard added.
"The old law was very fixed, it was difficult to work with," he explained. Previously the DFI had to use a certain amount of money for a certain amount of films in a certain way. "The flexibility is what we are most happy about in this Agreement. We have to differentiate the amounts we give films more than we have before."
The new Agreement – which was approved in November 2018 and is in effect for 2019-2023 – sets out some ambitious targets, including Danish productions reaching 29% of local market share. "In terms of reaching the 29%, the flexibility is key," Ladegaard explains, adding that the DFI had proposed a 25% target.
"It will be tough [to consistently hit the 29%], but we are going to do whatever we can to reach it. In the last 10 years the average national market share was 26%, and some years are 29-30%." If the market share is to reflect audiences on digital platforms as well, he hopes that Netflix and Amazon "will give us data eventually."
Denmark's regional film funds – FilmFyn (in Funen) and the West Danish Film Fund (in Aarhus) – will also have increased financing capacity, given a total of $3.6m (DKK 23.7 m) each, annually.
"They will play a more important role in Danish films than ever before," says Ladegaard of the two regional funds. "They can be the first financiers in new films…We will see more films taking place out of Copenhagen."
Three key priorities
Ladegaard, formerly a film producer, has worked at the DFI since 2006, rising in 2015 to head of film funding before taking up the CEO post on Jan 1, 2018. He has outlined three key priorities for the DFI in the next five years: cultural impact, digital transformation and more diversity.
"We need to increase the cultural impact of Danish films," he said. "We need to fund and produce films that are relevant to a Danish audience and address what is important in their lives. We have a history of doing that, but maybe we did it better better 20 years ago than five years ago."
Addressing the shift to digital, he added, "One of the big challenges for a funding institution like us is to follow this digital transformation, we need to have the guts to abandon old schemes, formats and platforms and fund and support new ways of doing things.
"The whole discussion about diversity is very important," he explained of the focus on inclusion. "There has been a discussion about gender but also social background and geography in Denmark. By having stories from different backgrounds, looking at us as a society and people from different angles, that increases the quality of films."
Ladegaard is not planning major changes at the DFI but will ensure the organisation reflects industry changes and what the Agreement is doing. For one hypothetical example, he says, "If we get a lot of applications to fund digital games, we can maybe allocate more employees to digital games."
Despite the challenges of the changing world, and no increased funding in the Agreement, he is optimistic about the future of Danish filmmaking. "We've got the flexibility to change our themes to follow the best filmmakers, to back the best formats, to use new platforms. The talent is there and we got the flexibility to fund the talent… I'm extremely positive about what is going to happen for the next five years."