EXCLUSIVE: Breaking Glass Pictures has acquired North American rights to writer-director George Bamber's gay dark comedy.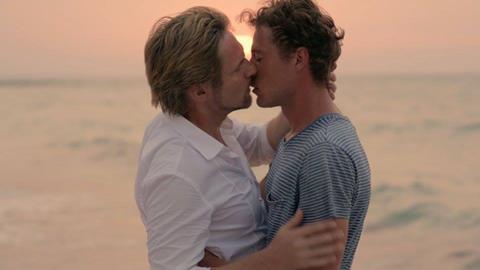 Based on the book of the same name by Robert Rodi, Kept Boy centres on interior designer and reality show star Fairleigh Knock, who has a habit for keeping beautiful things, like young and attractive Dennis, around his home.
All goes well for Dennis until Fairleigh gives him an ultimatum – get a job or get out.
Kept Boy is Bamber's second directorial effort, following The Mostly Unfabulous Social Life Of Ethan Green, and stars John Paul Phillips, Thure Riefenstein and Greg Audino.
"I'm excited to put a post-queer take on Robert Rodi's twisty and hilarious romp", Bamber said. "I know all audiences will enjoy Kept Boy's story of love and the secrets of keeping it, and Breaking Glass is the perfect partner to release our story over all media platforms."
The dark comedy premiered exclusively on Vimeo on February 7 and is being released in a special episodic form, with Vimeo presenting two episodes or chapters every month through July before the DVD/VOD release of the full film in August.
Breaking Glass co-president Richard Ross said: "Breaking Glass Pictures is extremely proud to bring director George Bamber's second feature film to US audiences. Kept Boy is funny, outrageous, witty and chock full of insightful and heartfelt humour…."
Breaking Glass CEO Richard Wolff and Amanda Rae Simon negotiated the deal with Bamber.