The US distributor has acquired North American rights from Protagonist Pictures to Mikkel Nørgaard's Danish comedy starring Casper Christiansen and Frank Hvam.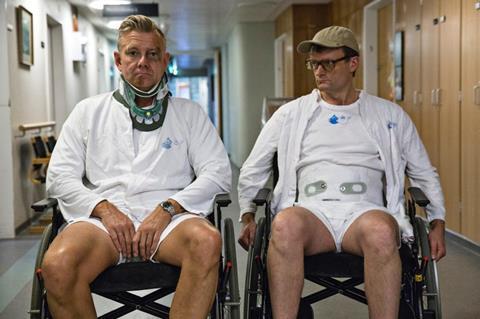 The sequel to 2010's Klown follows the misadventures of two best friends as they stumble through poorly laid plans and disastrous social situations.
Drafthouse released the original film and the entire Danish television series in 2012.
Klown Forever opened in Denmark last weekend and will get a limited theatrical release in North America followed by digital platforms in 2016.
The comedy is a Nutmeg Movies film in collaboration with TV2 Danmark. Jesper Zartov and Lars Knudsen produced and Hvam and Christensen served as executive producers.
FilmRise has acquired exclusive North American home media rights from Gravitas Ventures to nine films, including documentaries A Faster Horse, Back In Time, All Things Must Past and Being Evel. The Brooklyn-based film and TV distributor will release the films on DVD and Blu-ray starting this autumn.
eOne has licensed US broadcast rights to A&E for The Enfield Haunting starring Timothy Spall. The three-part package is a dramatisation of real events that took place at a house in north London during autumn 1977. The series will premiere on A&E on October 9.