Focus Features has acquired worldwide rights to Paul Thomas Anderson's next project, which will see the auteur reunite with his There Will Be Blood leading man Daniel Day-Lewis.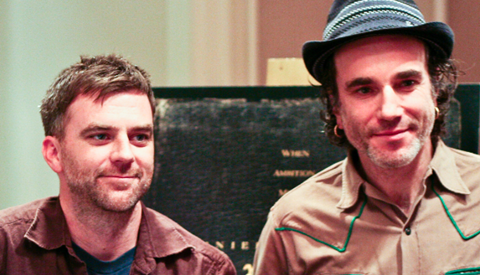 It is understood Focus beat out Fox Searchlight and others and paid around $35m for a project that with soft money could see the budget rise to around $40m.
News of the stunning deal emerged on the first day of Toronto and marks another notable pre-buy in an environment where distributors have shown themselves to be willing to invest early in promising material with A-list attachments.
It is a big statement from Focus since the studio was reconfigured as a prestige label under the leadership team of chairman Peter Kujawski, president Robert Walak and COO Abhijay Prakash.
Anderson's first film since Inherent Vice in 2014 will take place in the 1950s London high fashion scene. The producers have earmarked a January 2017 start in time for a year-end release and likely awards season play.
Megan Ellison's Annapurna Pictures is producing alongside Anderson and JoAnne Sellar through his Ghoulardi Film Company.
Focus will release in the US and Universal will handle international distribution, as it does on Loving, Jeff Nichols' awards contender that Focus snapped up at the EFM in Berlin last February.
Day-Lewis won the best actor Oscar for There Will Be Blood in 2008 and the collaboration earned Anderson director and adapted screenplay nods.
CAA packaged and arranged financing on the project and brokered the deal on behalf of the filmmakers.
"Paul Thomas Anderson is a singular storyteller who has the ability to mesmerise audiences by creating complex and fascinating characters," said Kujawski. "It is our privilege to bring Daniel Day-Lewis' reteaming with Paul to movie-lovers who have long hoped for their reunion."
Ellison added: "Amongst their contemporaries, Paul and Daniel truly represent the highest tier of artistry in film. We are thrilled to partner with Peter and his entire team at Focus and collaborate once again with Paul on this ever original, visionary story. We cannot wait to see this lush world come to life with Daniel at the centre."