EXCLUSIVE: Suburbicon and The Founder among marquee deals for The Searchers.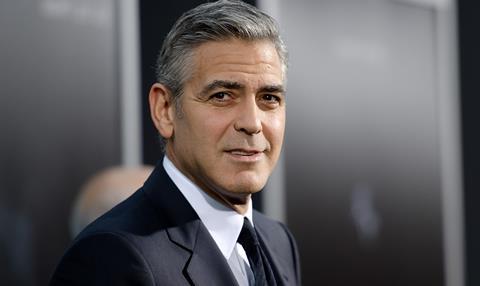 Benelux distributor The Searchers has finalised deals on marquee titles out of the Berlin EFM including FilmNation's The Founder, Bloom's Suburbicon and Good Universe's Billionaire Boys Club.
As previously reported, from Sierra Affinity the company pre-bought Ethan Hawke thriller 24 Hours To Live about an assassin who seeks redemption after being given a second chance at life.
Michael Keaton stars in John Lee Hancock's buzzed-about upcoming drama The Founder, the story of McDonald's founder, Ray Kroc. TWC will release in the US in August.
Bloom's crime-comedy Suburbicon, one of the hottest properties at the EFM, will see Clooney direct Matt Damon, Julianne Moore and Josh Brolin in the story of a quiet 1950's family town called Suburbicon where the best and worst of humanity is reflected through the deeds of seemingly ordinary people.
When a home invasion turns deadly, a picture-perfect family turns to blackmail, revenge and betrayal. The script comes from Ethan and Joel Cohen.
James Cox's completed ensemble drama biopic Billionaire Boys Club, about a group of wealthy young men in Los Angeles during the early 1980s who establish a get rich quick scam that turns deadly, stars Ansel Elgort, Taron Egerton, Kevin Spacey, Cary Elwes, Emma Roberts, Suki Waterhouse, Jeremy Irvine, Judd Nelson and Billie Lourd.
Antwerp-based Benelux distributor The Searchers officially debuted at the 2015 Toronto Film Festival and has since picked up titles including Jean-Marc Vallée's Demolition, Ilya Naishuller's Hardocre Henry, Stephen Gaghan's Gold, David Mackenzie's Comancheria, the Mulleavy Sisters' Woodshock, Olivier Assayas's Personal Shopper and Gaby Dellal's About Ray.
The company has released thriller The Gift and horror The Boy and late last year inked an output deal with growing US outfit STX Entertainment.
The Searchers told Screen: "All these films share the fresh coolness we are always striving for and which gives us and our partners the possibility of setting up original and exceptional marketing campaigns to fully develop the films' theatrical releases here in Benelux".