The RLJ Entertainment label has acquired US rights from Paradigm Talent Agency on behalf of the filmmakers.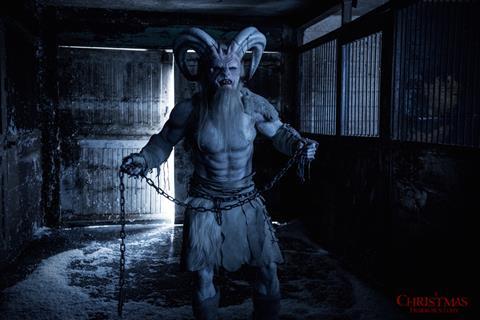 Steven Hoban, Grant Harvey and Brett Sullivan directed and William Shatner and George Buza star in the story of malevolent Yuletide spirits.
Copperheart Entertainment's Steve Hoban and Mark Smith produced and David Hayter served as executive producer.
A Christmas Horror Story will premiere on July 20 at Fantasia Film Festival. RLJ Entertainment's Chief Acquisitions Officer made the announcement on Friday and negotiated the deal.