UK outfit picks up international rights to Galway Film Fleadh title.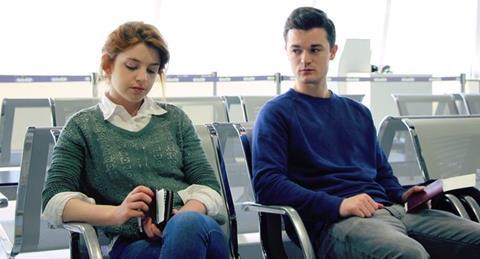 International sales rights for Irish romance-drama Twice Shy have been picked up by 7&7 Producers' Sales Service for the Marché du Film ahead of the film's summer release by Wild Card Distribution in Ireland.
Featuring Ardal O'Hanlonand Pat Shortt, the film follows the journey of a young couple played by Shane Murray-Corcoran and newcomer Iseult Caseyas who travel to England for a legal abortion (the procedure is illegal in Ireland).
The film, which played at last year's Galway, Indie Cork and Irish Screen America festivals, features a soundtrack including The Corrs, Gavin James and Ash.
Producer Fionn Gregor pulled the finance together from private sources in Ireland.
Maura Ford of 7&7 said: "We are excited to introduce Twice Shy at this year's Marché and give the film the international exposure it deserves. Its subtle and engaging take on a very topical issue will resonate with the market especially in territories where the subject of abortion is still a hot topic for debate."
Tom Ryan's directorial debut was micro-budget feature Trampoline.