Dearth of Italian films during summer months on Sorrento conference agenda.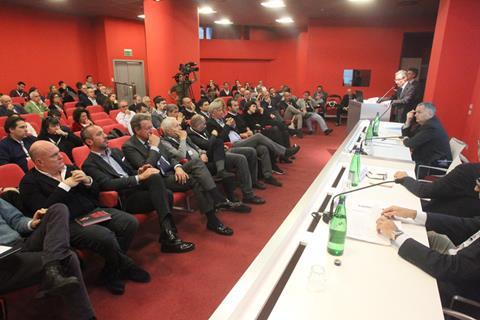 The dearth of Italian releases during the summer months was a hot topic at one of Italy's most important industry gatherings this week.
Speaking at the annual Giornate Professionali di Sorrento (Nov 30 – Dec 03) on Wednesday, industry debated how local films could reclaim a greater share of the box office during months dominated by US blockbusters.
"Whenever the quota of national product doesn't reach 30% of the total we struggle" said Giuseppe Corrado, CEO of The Space Cinema, one of the country's largest cinema chains (36 venues, 362 screens).
"We are losing €3m in June, €2,8m in August and €1.5m in August," he continued.
Cinema owners have been asking for a bolder approach from distributors and producers in order to ensure Italian blockbusters can also thrive in the summer season.
Cattleya CEO Riccardo Tozzi, producer of film and TV hits alike, was sceptical about such an outcome citing changing viewing habits, conservative content decisions and the size of the exhibition sector as stumbling blocks:
"In recent years we've seen a number of little moves that have brought us no change. Serial TV shows have changed habits and tastes of audiences. American production companies acknowledged this trend years ago and changed their products and faced the crisis. Italian cinema is not taking steps forward beyond grounded and 'realistic' films."
"Today our market is made of 200 movies per year, which is similar to France. But we only have 3,000 screens where they have 6,000".
Big summer releases represent significant risks for local distributors. Tozzi believes significant government subsidies could help: "One so big that it can change business plans".
That view was echoed by Lucky Red CEO Andrea Occhipinti, also head of the national distributors association.
Nicola Borrelli, the cinema delegate within the Cuture department, recommended an alternative route, however: "There's no possible law that would be of any help in changing the Italian cinema industry. To triple funds would only dope the market. What we need to re-think are all the links in the chain system, especially those who have nothing to gain from a rise in box office or from a longer season".
The four-day event gathered industry representatives from across the value chains, including production outfits such as Cattleya (Gomorra) and Indigo Films (The Great Beauty), distributors including Medusa and RaiCinema and studios Disney and Universal, as well as exhibitors and tech companies.
Italian exhibitors and distributors also gather for a corresponding annual event in Riccione in June.