EXCLUSIVE: Arrow Films strikes deal with Wild Bunch for Un Certain Regard title.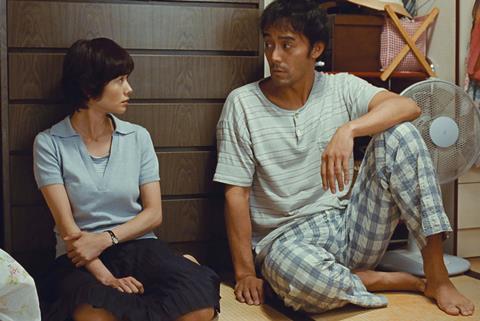 Arrow Films has struck for all UK/Ire rights to Hirokazu Kore-eda's well-received Cannes Un Certain Regard title After the Storm in a deal with Wild Bunch.
The latest family drama from the Croisette regular follows Ryota, a man (Hiroshi Abe) dwelling on his past glory as a prize-winning author who wastes the money he makes as a private detective on gambling and can barely pay child support.
After the death of his father, his aging mother (Kirin Kiki) and beautiful ex-wife (Yoko Make) seem to be moving on with their lives. Renewing contact with his initially distrusting family, Ryota struggles to take back control of his existence and to find a lasting place in the life of his young son (Taiyo Yoshizawa) — until a stormy summer night offers them a chance to truly bond again.
Arrow have released previous Kore-eda films including I Wish (in 2011) and Like Father, Like Son (in 2013).
Acquisitions director Tom Stewart said: "Arrow are thrilled, following their recent success with I Wish and Like Father, Like Son, to be back in the chair as UK/Eire distributor of such a wonderful moving piece of filmmaking and to be continuing our strong relationship the team at Wild Bunch"
Recent Arrow acquisitions include Men & Chicken and The Idealist.