In a splashy Cannes deal, Netflix has pre-bought worldwide rights to upcoming thriller Wheelman and is understood to be closing in on Iraqi war drama Sand Castle.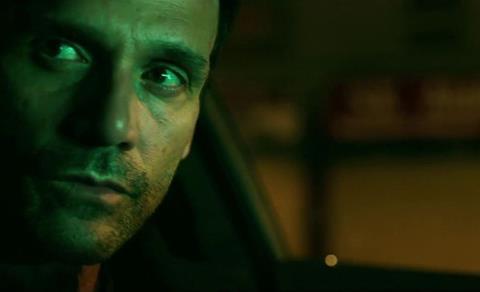 In a deal negotiated here in Cannes by CAA and sales outfit The Solution Entertainment Group, streaming giant Netflix has taken world rights - and so will fully effectively fully finance - upcoming thriller Wheelman, which will star Captain America: Civil War actor Frank Grillo.
The significant multi-million dollar deal is one of the biggest to go down at what has been a relatively sedate market.
Joe Carnahan (The Grey) is producing the project alongside Myles Nestel (The November Man) for The Solution and Grillo in his producing debut.
Production is scheduled to start in autumn with Jeremy Rush lined up to direct from his screenplay about a getaway driver who ends up in a scramble to survive after a bank robbery goes horribly wrong.
Driving a car full of money and with the fate of his family on the line, the wheelman must find out who betrayed him and connect with the only person he can trust – his 14-year-old daughter.
J Todd Harris, Chady Mattar and Scott Silver are executive producing.
Netflix is also understood to be lining up a second splashy full finance deal on another hot market project, the Iraqi war drama Sand Castle, starring Henry Cavill and Nicholas Hoult.
Set during the occupation of Iraq, director Fernando Coimbra's feature follows a squad of US soldiers trying to protect a small village.
Producers include Mark Gordon, Justin Nappi and Ben Pugh. The anticipated project is currently in post-production. CAA and UTA rep US. Voltage handles international.