Pathé does brisk business across Cannes slate.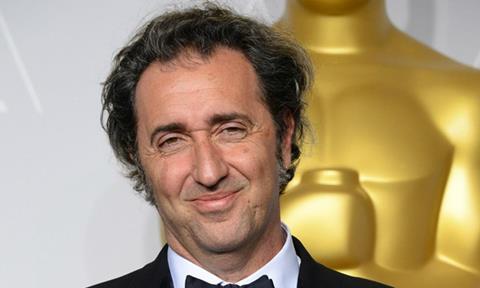 Pathé International saw brisk business on its Cannes slate, highlighted by a previously announced multi-territory deal with Focus for Lenny Abrahamson's upcoming chiller The Little Stranger.
Also among sellers were Gurinder Chadha's drama Viceroy's House, which scored a US deal with IFC, and Paolo Sorrentino's upcoming Silvio Berlusconi movie Loro, which will reunite the director with La Grande Bellezza lead actor Toni Servillo.
The movie, due to start production in July, sold to Germany (DCM), Spain (Dea Planeta), Benelux (Belga), Poland (Gutek), Greece (Feelgood), CIS (AONE), Czech Republic and Slovakia (Aero films), Ex Yougoslavia (MCF), Hungary (Mozinet) and Israel (LEV). Pathé will distribute the film in France and Switzerland.
Dany Boon's La Ch'tite Famille scored pre-sales in Germany (Concorde), Italy (Rai Cinema), Spain (Tripictures), Greece (Feelgood), Poland (Kinoswiat), Netherland (Paradiso) and Canada (AZ films).
The film goes into production next month and is scheduled for release on 28 February 2018 in France (Pathé), Belgium (Alternative) and Switzerland (Pathé). The remake rights have also been sold to Italy.
Yvan Attal's new film Le Brio, starring Daniel Auteuil as a tyrannical yet well-intentioned mentor of a brilliant law student, sold to Germany (SquareOne), Scandinavia (Njuta), Canada (AZ films) and Brazil (Pandora).
The Quest Of Alain Ducasse, a documentary by Gilles de Maistre in which he followed the chef (winner of 18 Michelin stars) for two years as he searched the globe for culinary perfection, was sold to Japan (Kinoshita) and Greece (Feelgood).