Paramount Home Media Distribution (PHMD) has signed an output deal with IFC Films on select films that include includes Good Kill and The D Train.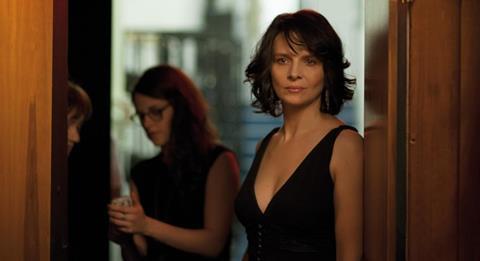 The deal follows the companies' collaboration on Boyhood, which saw PHMD handle US physical and digital home entertainment distribution.
PHMD will handle all physical and internet digital home entertainment distribution of the films following their theatrical runs, while IFC Films will handle VOD and EST sales to cable, satellite and telco providers.
Among the roster are Clouds Of Sils Maria (pictured) and Sleeping With Other People.
"Having worked with IFC Films on the home entertainment release of Boyhood, we are extremely enthusiastic about extending our relationship and look forward to bringing their compelling films to audiences across multiple distribution platforms," said PHMD svp of marketing and acquisitions Syrinthia Studer.
"IFC Films has produced a slate of high-quality entertainment that we are confident film fans will embrace."
"We're so pleased to be continuing our relationship with Paramount Pictures' home entertainment division and building on the terrific partnership that began with the successful release of Boyhood," said IFC Films and Sundance Selects evp of distribution operations and business development Lisa Schwartz.
"Paramount is an industry leader in home entertainment, so we're excited our upcoming films will be in their very capable hands after their theatrical runs."