The Caliber Media Western stars Kurt Russell, Patrick Wilson, Matthew Fox, Lili Simmons and Richard Jenkins.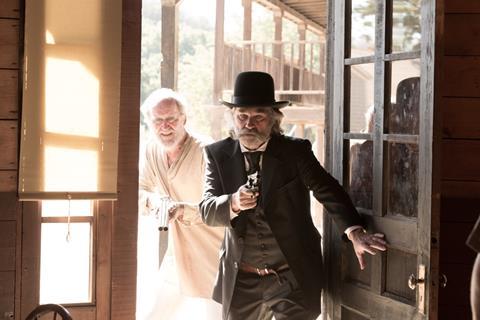 S Craig Zahler wrote and directed Bone Tomahawk, about a posse of gunslingers who attempt to save kidnapped settlers from cannibals.
Bone Tomahawk marks the first acquisition by RLJ Entertainment, whose chief acquisitions officer Mark Ward and Grace Santos negotiated with CAA, UTA and Caliber.
Dallas Sonnier, Jack Heller and Gregory Zuk of Caliber Media produced and Fyzz Facility's Wayne Marc Godfrey, Robert Jones and David Gilbrey served as executive producers.